St. Louis, MO – St. Louis offers many destinations for art lovers, from indoor exhibitions to outdoor spaces you can enjoy. With vibrant collections of arts and its local talented artists, these are five places for art lovers to go when you visit St. Louis.
1. Saint Louis Art Museum
At the heart of the historic Forest Park, the Saint Louis Art Museum displays various art collections from every culture and time period. The museum located at One Fine Arts Dr. St. Louis, MO 63110 is surely a destination for any art and culture enthusiast.
"The museum is bright and airy with a surprisingly large collection. I was not able to see everything and would definitely go back on a future trip to St. Louis," said travelingonward on TripAdvisor.
2. Grand Center Arts District
A great place for art lovers to get immerse in the St. Louis epicenter for the arts, you can see performers and artists crafting their arts. Located at 3526 Washington Ave., 2nd Fl. St. Louis, MO 63103, there is everything for everyone here.
"Check the Grand Center Arts District website for current shows, concerts, art exhibitions & other events. Grand Center definitely has something fun to offer for everyone," JMCSTL recommended on TripAdvisor.
3. Missouri Botanical Garden
This national landmark was established in 1859 at 4344 Shaw Blvd. St. Louis, MO 63110. The Missouri Botanical Garden will offer you beautiful scenic landscaping and historical structures. The garden also offers Climatron® tropical rainforest, the Japanese Garden, and founder Henry Shaw's Victorian home.
Mouse63 shared their experience on TripAdvisor. "We enjoyed our recent visit. The gardens are beautiful; however, some small areas had dead/dying/tired plants. Some of the sculptures had cobwebs, in particular, Henry Shaw's mausoleum tomb. We particularly enjoyed the Japanese gardens and the Climatron."
4. Laumeier Sculpture Park
The Laumeier Sculpture Park is one of the largest and first dedicated sculpture parks in the country. Located at 12580 Rott Road St. Louis, MO 63127, you don't want to miss how the various sculptures complement the natural scenery.
"A good place to walk and see interesting sculptures. Very few people there on a hot afternoon but a safe area" HilliardO commented on TripAdvisor.
5. Mildred Lane Kemper Art Museum
If you are an art lover you must not miss out on viewing the arts in the Mildred Lane Kemper Art Museum, located at Washington University Corner of Skinker and Forsyth blvds, St. Louis, MO 63130. The museum exhibits an internationally renowned collection of 19th, 20th, and 21st-century European and American art and also educational resources.
"It is a small art museum, but it gave me some feeling that I never experience before. I like it very much!" exclaimed 329GraceFu on TripAdvisor.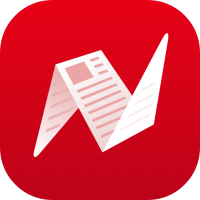 This is original content from NewsBreak's Creator Program. Join today to publish and share your own content.