SAINT CHARLES, MO – Jennifer Rice and Kendra Werner, the District Manager and General Manager of Greater St. Charles County Chamber of Commerce proudly opened the Buff City Soap as local business with a ribbon-cutting on Wednesday, July 2. The Buff City Soap is located at 1450 Beale Street in St. Charles, MO.
The Buff City Soap has a mission to create handmade products which are free from harsh ingredients and full of nutritious plant-based goodness. They only create one of one soap for each customer, which is the unique way to promote the soaps to the residents by online or in their Soap Makeries.
This retail company is a member of Greater St. Charles County Chamber of Commerce, where their membership is an investment for the individual company's and community's welfare in the present or the future. The membership is open to all firms or organizations that have the same interest in community improvement and willing to perceive the prosperity of its own business or organization.
To reach the goal of the community improvement and to perceive prosperity, the Buff City Soap serves free of animal fats in their products, to protect the earth and to be known as eco-friendly shop in town. They use plant-based ingredients such as green tea extract, carrot extract, helichrysum essential oil, roman chamomile essential oil, and many more.
Greater St. Charles County Chamber of Commerce is proud to present the Buff City Soap as one of their members to create the prosperity of the residents. They aim to develop any opportunities and partnerships in order to increase economic prosperity and sustainability of the region. Their mission is accomplished by the establishment of the Buff City Soap and hoped it will be another great start to achieve the prosperity of St. Charles.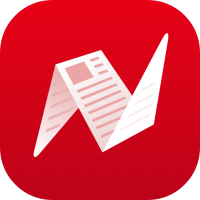 This is original content from NewsBreak's Creator Program. Join today to publish and share your own content.