ST LOUIS, MO—Harris-Stowe State University mourns the passing of one of their well-known figures who passed away on Tuesday morning. Originally from St. Louis, Dr. Givens was a pioneer in the field of education and public service.
He attended public schools in St. Louis and graduated from Lincoln University in Missouri with a baccalaureate degree, earned his master's degree from the University of Illinois, and his doctorate from Saint Louis University - Harvard University was the site of his postdoctoral studies in higher education administration.
He started as a teacher in the Webster Groves School District and became a principal at the nation's first magnet school. His last position with the Webster Groves schools was Assistant to the Superintendent of Schools.
He served as Missouri's first African-American assistant commissioner of education for five years before he became president of Harris-Stowe State College in 1979, then the university in 2005.
During a financial crisis at Lincoln University in Jefferson City, MO, Dr. Givens served as interim president at the governor's request - an appointment of this kind was unprecedented in Missouri's public higher education system.
With over 125 awards spanning national, state, and local recognition, Dr. Givens served in numerous leadership positions.
As the longest-serving president of any university in Missouri, Dr. Givens retired from HSSU in 2011 after 32 years of leadership. During his tenure, the university tripled its student population, grew from one building with only one program to eight buildings and 14 programs, and became one of the nation's Historically Black Colleges and Universities - changed its status from College to University.
A public figure that has that had so many achievements in his name, he surely will be missed by many.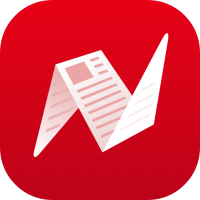 This is original content from NewsBreak's Creator Program. Join today to publish and share your own content.