A campus-wide event will be held on the first day of august at St. Francis Xavier Church - also known as College Church - in Saint Louis, Missouri.
David Suwalsky, S.J., SLU's vice president for mission and identity, announced that Father Provincial Tom Greene, S.J., has been invited to make an appearance at the Mass, as well as to be the homilist.
Greene was appointed by the Jesuits USA Central and Southern (UCS) Province as its provincial in 2019. He started his duties one year ago, on July 31, 2020.
"In partnership with the College Church, we have received permission from the Archbishop to celebrate the Feast of St. Ignatius, using the prayers and scripture readings of the feast-day Mass on Sunday, Aug. 1, at the 10:30 a.m. Mass," he also noted.
St Ignatius of Loyola was a Spanish-Basque Catholic priest and theologian who founded the Society of Jesus (Jesuits) in 1541 with Peter Faber and Francis Xavier - The Jesuits are the largest Catholic order in the world, with 17,000 members today.
Because of his spiritual vision, the Jesuits have established a worldwide network of educational institutions and ministries - - On the Saint Louis University campus stands a statue of "The Pilgrim", dedicated to the Jesuits' involvement in the founding of the university.
The church where the mass will be held was dedicated to honoring St. Francis Xavier but is usually known as College Church - designed by Thomas Walsh, who also designed the DuBourg Hall, the church was one of the first to host public Masses in the city.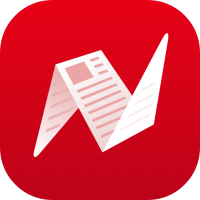 This is original content from NewsBreak's Creator Program. Join today to publish and share your own content.