SAINT LOUIS, MO - Missouri's business community consists of Missouri, Kansas City, and Springfield Chambers of Commerce and Economic Development supports the economic growth and job creation to expand Medicaid program. They support and join the Greater Saint Louis, Inc. at Missouri Supreme Court to join the legal appeal on the matter as amicus curiae.
The business community aims to support Missouri voters' wishes to perceive the living prosperity through economic and labor activity. Jason Hall, the CEO of Greater St. Louis, Inc. believes the expansion of Medicaid will create a more equitable community, improve the Missouri's workforce, and ensure Missouri voters are enacted through this effort.
According to the modelling data from Regional Economic Models, Inc., or REMI, Greater St. Louis, Inc. and other businesses community will increase federal funding in Missouri that would accompany Medicaid expansion, up to 16,630 jobs from 2022 to 2026. It leads nearly 88% of these jobs will pay approximately $15 an hour.
The REMI model shows the size of the country's economy by $2.5 billion in economic output, $1.6 billion in gross domestic product, and $1.1 billion increase in personal income as well. The models are being reported in the Missouri Supreme Court with the amicus curiae brief field today that has been appealed by Greater St. Louis, Inc.
Judge Booker Shaw and attorney Ben Clark led the legal team, which drafted the amicus curiae brief to overturn the ruling of the Cole County Circuit Court and find the state of Missouri must expand the Medicaid.
You can read the copy of the amicus curiae draft to the Missouri Supreme Court by clicking this link.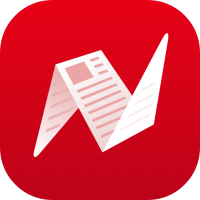 This is original content from NewsBreak's Creator Program. Join today to publish and share your own content.