SAINT LOUIS, MO – As one of the public transportation in town, Metro Transit offers you a ride to avoid the Interstate 64, or I-64 closure in the weekend. All lanes of I-64 stretch from eastbound to westbound will be closed from Friday to Sunday, July 23 to 25.
The I-64, between Grand Boulevard and I-44, will reopen on Monday, July 26 at 5 a.m. Metro Transit will give you a ride to the downtown of St. Louis by providing 19 free Park-Ride lots at MetroLink Stations in St. Louis, Missouri and St. Clair County in Illinois.
The parking lots are free to use, so you can escape the rush-hour and arrive to your destination on time. You can use the interactive Metro Park-Ride map to find out the most suitable parking lots facilities for you to get a free parking as well. Here is the link that you can see the Metro Transit Centers to get the information of parking lots https://www.metrostlouis.org/wp-content/uploads/2018/06/Metro-Transit-Addresses-v2018-1.pdf.
For long-term option, as if taking trip out of town, you will get 14-days free that is, designated spaces on first-come and first-served at the Shrewsbury-Landsdowne I-44, Brentwood I-64, Emerson Park, Washington Park, Fairview Heights, Swansea, Belleville, College and Shiloh-Scott MetroLink Stations.
You can purchase a Metro Day Pass for $5 via Transit app or ticket vending machines located at MetroLink Stations and Metro Transit Center. Moreover, you can plan your trip by downloading the Transit app to your mobile phone, paying your fare, and checking your bus status in real-time. For any schedules that you want to take a look, you may open MetroLink via this link https://www.metrostlouis.org/metrolink-schedule/ and MetroBus through this link https://www.metrostlouis.org/metrobus-schedule/.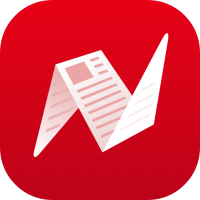 This is original content from NewsBreak's Creator Program. Join today to publish and share your own content.