SAINT LOUIS, MO – The City of St. Louis is trying to provide the best service for its residents to perceive the well-being and prosperity, including how they prevent the impact of disaster, such as extreme heat weather.
The government itself has announced the heat emergency is occurring in St. Louis. To prevent the impact of weather-heat, the City of St. Louis provides cooling center. Moreover, there are some cooling centers that cannot be used as before to prevent the spread of COVID-19 virus.
If you are willing to come to the cooling center, here is the list available:
1. Salvation Army Euclid Corps at 2618 N. Euclid, St. Louis, MO 63113. They are open from Monday to Friday from 9 a.m. to 3 p.m.
2. Salvation Army Temple Corps at 2740 Arsenal St. Louis, MO 63118. They are available on Monday to Wednesday at 9.am to 4 p.m. and Thursday at 9 p.m. until 5 p.m.
3. Wesley House Association – Senior Center SLAAA. They are located at 4507 Lee Avenue, St. Louis, MO 63115 and available on Monday to Friday, from 9 a.m. to 5 p.m. They also offer home-delivered meals, congregate meals, and transportation.
You can also visit the nearest water fountain, such as Interco Plaza next to St. Patrick Center, 14th St. and Market Ave, Page Boulevard and Hodiamont Ave, Carondelet Park, South Grand, and several other fountains in town.
Heat wave is occurring when three or more days with temperature above 90 degrees Fahrenheit. Excessive heat warning is a situation where daytime highs of more than 105 degrees Fahrenheit for two or more hours. For excessive heat advisory it is expected for the temperature to reach 105 degrees Fahrenheit.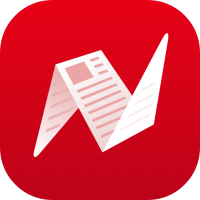 This is original content from NewsBreak's Creator Program. Join today to publish and share your own content.