SAINT LOUIS, MO – The St. Louis Agency on Training and Employment, or SLATE, offers some help for St. Louisans who lost their job because of COVID-19 pandemic. They aim to perceive their mission by connecting unemployed, laid-off, and underemployed workers to training programs and employment.
This unprecedented challenge has created the struggling of employment, where the pandemic really affects the flow of company and it leads to the employee itself. Every company in various sector has been struggling to operate the company under difficult economy conditions and public health restrictions. As a result, some employees are displaced from the workforce and in need of new employment.
In this current situation, SLATE adjusted with these realities, which really affected the workers. They are creating a program to perceive the prosperity of the workers, regardless of race, age, ability, socioeconomic status, employment history, zip code, or career interest, to help the employees diversify their workforce with skills for their future.
They also provide a new call center to connect with more than 12,000 people in the town to talk about employment and skills training, provide the assistance to fill out online applications, create a resume, and conduct job series. SLATE is not only helping the impacted workers directly, but also via online in order to follow public health protocols.
Moreover, SLATE is affiliated with local organizations as well to maximize their effort to help the workers. They tend to offer a broad variety of job careers, educational training, and support St. Louisans who have been struggling these past years because of the pandemic. This program shows the sign of improvements to help the St. Louisans back to work.
For further information, please kindly contact them on (314) 589-8000.
Follow me to see more articles like this.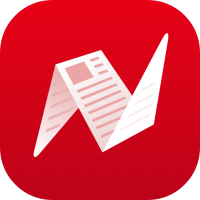 ...
This is original content from NewsBreak's Creator Program. Join today to publish and share your own content.