SAINT LOUIS, MO — Venture Café St. Louis is hosting Founders Tour, an event that features innovators and founders from the St. Louis region. On Thursday, July 29, it will be the first stop of the Founders Tour. The event will take place in the new 100 Above the Park.
Venture Café St. Louis is a non-profit organization that gives opportunities for people to connect with founders and innovators. The Founders Tour is one of the events that provide talks and discussions with founders and innovators based in St. Louis.
The Founders Tour will combine discussion with Venture Café's Work-In-Progress innovator to get involved in the Founders Sessions. The event on July 29 that starts at 5 p.m. to 7 p.m. will be the first session of the many upcoming Founders Tour, giving you the opportunity to learn from special founders' guests.
To kick off the Founders Tour, Venture Café St. Louis invites several founders as the guest speaker for the event. The first hour of the event will start with Work In Progress presenters Jonathan Michalson a founder of Yoddel. It is a tool for homeowners to easily compare and select real estate agents according to their needs. Max Montery, founder of Sportstrace which converts game and practice video into ways for athletes and coached to train smarter will also be present.
Following the first hour is Darnell Brown founder of Simply Foster, a non-profit that helps foster children get into healthy homes faster and sustain a healthy placement longer.
Besides the founders, the event will feature creator, Mee Jey. She is an Indian artist, mother, and activist who creates art that derives from her biographical events and maters such as her political, social, and philosophical understandings. Her most recent work, Mannat, will be installed at PaintLouis.
The Founders Tour doesn't end there because in the second hour of the event there will be a surprise guest followed by drinks for you to connect with the people and guests of the event.
Join the first Founder Tour and RSVP your spot as the event is only limited to seventy-five spots, and the first eight to sign-up will get a special gift. RSVP here.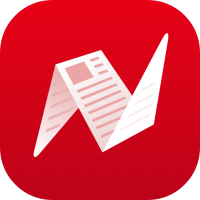 This is original content from NewsBreak's Creator Program. Join today to publish and share your own content.