ST. LOUIS, MO – Tiffany Wesley, a businesswoman and a participant of Greater St. Louis Inc.'s Diverse Business Acceleration, has made it to Forbes' prestigious The Next 1000 in June 2021.
Wesley, a Florissant resident, has been working to build equity and ownership in her community. In her time participating in the three-month Diverse Business Accelerator, as a business owner, her thought process was challenged but at the same time, she was provided with a network of connections and resources she needed to grow Pure Vibes, her body care company.
After graduating from the Accelerator program, her efforts made her name recorded in the Next 1000 list. The list is a year-round initiative that shows entrepreneurs who are operating under $10 million in revenue or funding.
"I honestly would have to say it would probably be my passion," she said. "I am someone who just doesn't stop in the face of adversity and when things are challenging. Even in the pandemic, I believe those are the times when miracles are born, or when things are going bad, we get the greatest gifts out of them."
Eight years ago, Wesley was diagnosed with Polycystic Ovary Syndrome, a hormonal disorder where a person develops sensitivity to gluten. Acknowledging her disease, she went on to study her health and all the products that she was using. Pure Vibe was first established in 2017, it sells essential, plant-based skin and self-care products.
During the pandemic, many companies were struggling and that was what made Wesley changed her company in 2020 to an employee-owned cooperative despite having many telling her not to do it.
"There was so much social unrest and so much division in the country. But I felt like I needed to do something to bring the sense of community together. And not only that, I wanted to be really intentional about creating a path to ownership," she explained.
Her five-year goal for Pure Vibe is to make the company 100 percent worker-owned and operated. She also set a major goal to create a cooperative school to address disparities in childhood education that is owned and operated by students' parents.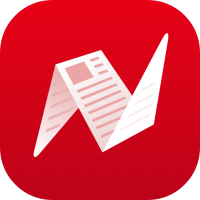 This is original content from NewsBreak's Creator Program. Join today to publish and share your own content.