SAINT LOUIS, MO – The Community Development Administration, or in short, CDA, will conduct the Community Development Block Grant of Home Investment Partnership as one of the annual activities of the city.
The St. Louis County Office of Community Development is supporting and developing viable communities through quality housing, suitable living environment, and expanded economic opportunities for low-and mid-income residents. They are trying to perceive their own goal with administering the funds from the US Department of Housing and Urban Development (HUD) through distributing facilities to municipalities, developers, and non-profit organization in the area of St. Louis.
Residents participation is one of the most important things in this process, ensuring accountability to the community and hearing the public feedback in emphasizing how the funds are going to be used. St. Louisans has to know about this event by joining the virtual feedback and how CDA will manage to perceive the well-being of the residents as it is the aims of the CDBG/Home Funding will be held in 2022.
CDA urges the residents to give their feedbacks toward the activities on Friday, July 23, 2021 at 11 a.m. through online meeting. You can join the virtual feedback by clicking the link here for US and Canada based and for those who use international number, you can also click the link here.
The CDBG/Home Funding Priorities document can be accessed on July 16, 2021 in draft form of review. You can download the copies documents, from City of St. Louis website on this as well. St. Louisans also give their feedback in the email to cdbg@stlouis-mo.gov and they accept the feedback until on July 22, 2021 at 5 p.m.
For further notice, kindly check their website on www.stlouis-mo.gov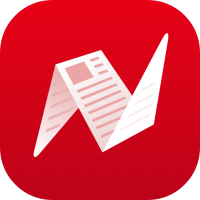 This is original content from NewsBreak's Creator Program. Join today to publish and share your own content.