SAINT LOUIS, MO — Creative Reaction Lab or CRXLAB and Contemporary Art Museum St. Louis or CAM is collaborating to create Collective Impact: A Sense of Home, an art exhibition that creates an interactive space with community participation. The visitors are invited to give the insights to reflect and do action around shared needs and concerns about St. Louis.
A Sense of Home is trying to draw some narratives regarding the home that we understand. They create three themes of home, which are immigration and citizenship, housing and health, also abolition and emancipation. A sense of home urges visitors to participate in every aspect of exhibitions and they can trace personal and/or forced migration
This exhibition's series is also an invitation for the visitors to redesign the gallery space in real-time for their manifesto, called Redesigners for JusticeTM.
Before you head out to the exhibition, you have to understand what is the definition of the language that they portray in their art. They give some brief explanations regarding this, and it might help you a little bit. Here is the explanation in a nutshell:
1. Abolition means the action of abolishing a system or practice.
2. Emancipation means the fact of being set free or what we know with liberation.
3. Equity-Centered Community DesignTM is a problem-solving process based on human equity.
4. Redesigners for JusticeTM is an innovation to address the exclusion that the community is currently facing.
5. Equity Designers are for those who are embedded within a community and make a better improvement.
6. Design Allies means to keep improving for everything they do.
If you have any interest to visit this exhibition, please visit them at 3750 Washington Blvd., St. Louis, MO 63108.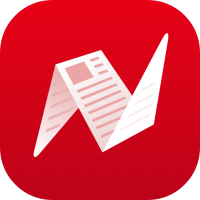 This is original content from NewsBreak's Creator Program. Join today to publish and share your own content.