SAINT LOUIS, MO — As an independent and privately-funded non-profit organization, the St. Louis Sports Commission works on promoting, creating, and organizing sports events in the St. Louis region as an effort to make the region a good place to live. These sports activities can build economic and social benefits for the community.
Formed in 1989, the organization has since held high-profile sports events which gave the region great exposure. Through its activities, St. Louis has become a stronger community and produce an impact on the professionalism of local sports teams, which makes their sports community grow. The Sports Commission contributes to making St. Louis a great sports destination through its success in holding events.
As the host of the 1904 Summer Olympic Games, the organization reflects the event in order to become a producer, leader, and innovator. Having to represent St. Louis in the World Union of Olympic Cities, the Sports Commission is working on a multi-phase project that would support and give impact to the Olympic affiliates of St. Louis. Their goal is to use many opportunities in making a transformative difference in the city.
The St. Louis Sports Foundation is part of the Sports Commission as a 501(c)(3) charitable affiliate and was formed as part of the 1994 U.S. Olympic Festival's legacy. The Foundation is currently working on raising awareness of embracing sportsmanship, such as civility, kindness, selflessness, and kindness in St. Louis. They also work in developing sports for the youth and build a supportive environment so kids can play sports to stay active and healthy.
The Sports Commission takes part in the National Sportsmanship Foundation and creates the Musial Awards as part of their commitment. The Musial Awards is named after the great Stan Musial.
The national event is part of celebrating the greatest sportsmanship moments and those who are part of it during the year. The Musial Awards took place every Saturday before Thanksgiving Day every year with a mission of inspiring people across the nation to do well in sports.
The St. Louis Sports Commission is seen as the leader in the industry and community for its efforts towards economic development, civic benefit, and charitable good. They have received several awards and achievements from several organizations and groups, such as:
The National Association of Sports Commissions' Member of the Year (2002, 2005, and 2013)
Downtown STL's Levee Stone Award (2005)
FOCUS St. Louis's What's Right With The Region Award (2006)
Top 50 Company by the St. Louis Regional Chamber (2007)
Saint Louis Attractions Association's Spirit of St. Louis Hall of Fame Award (2010)
The St. Louis Sports Commission office is located at 308 N. 21st Street - Suite 500, St. Louis, MO 63103.
For more information about the Sports Commission can visit their website at https://stlsports.org/.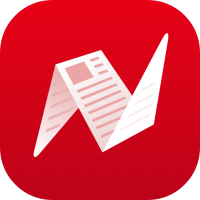 This is original content from NewsBreak's Creator Program. Join today to publish and share your own content.