St. Louis, MO - Former Metropolitan Police Department, City of St. Louis, Police Officer Randy Hays appears on the court facing United States District Court Judge E. Richard Webber. The convict has been sentenced to a 52-month-term of imprisonment since July 14, 2021.
The 34-year-old former officer, a resident of St. Louis, Missouri has pleaded guilty to a protest event that occurred in November 2019. Hays used excessive and unreasonable force towards a fellow officer of the St. Louis Metropolitan Police Department. Hays was believed to mistakenly see the officer as a protester.
The protest takes place in downtown St. Louis because of the 2017 acquittal of a former police officer who is charged with a state murder. As a strategy, the St. Louis Metropolitan Police Department is determined to keep peace and order during the protest by assigning an undercover officer at the protest as a "protestor".
During the time, former officer Hays was also assigned to the same protest, with his capacity as a police officer on duty. Hays then mistakenly sees the undercover officer (victim) as a protester. He would then start assaulting and victimizing the victim in a constituted, unreasonable, and excessive manner during duty.
Bailey Colleta Hay's co-defendant, is pleaded guilty. She is accused of making false statements before a federal grand jury who was charged during the investigation of the victim undercover officer's assault. She is scheduled for a hearing on July 15, 2021.
Dustin Boone, a co-defendant of Hays, has been found guilty in June for abetting and aiding the removal of the victim's civil rights, according to the color of law. Boone's sentencing hearing will be held on September 15, 2021.
Another co-defendant, Christopher Myers, is facing a charge related to the destruction of evidence from the assault and arrest of the victim police officer. Myers is currently presumed innocent and the charge he faces is only an accusation and didn't show any constitute proof of guilt.
The Federal Bureau of Investigation (FBI) handles the investigation of this case. In handling the matter, this case is charged by First Assistant United States Attorney Carrie Constantin and Assistant United States Attorney Robert Livergood.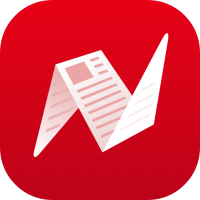 This is original content from NewsBreak's Creator Program. Join today to publish and share your own content.