St. Louis, MO - The subpoenas for County Executive Sam Page's work records as an anesthesiologist have been voted on Tuesday by the St. Louis County Council. The council has worked for months in looking through Page's work as a doctor whether he violates the county charter outside of his employment.
Page explains that during his free time, his job as an anesthesiologist is conducted.
"It's political theater as an extension of the last campaign," said Page after the vote.
"My administration is focusing on getting more people vaccinated, and we'll let the political theater go on as much as the council wants to do that." he added.
The resolution is passed after reaching 4-3. It focuses on Western Anesthesiology Associates and Mercy Hospital Systems. as the organization has a contract with them. Documents published from April 2019 are requested by the council. The documents include the details of Page's working date schedule alongside his compensation.
"My understanding is that this resolution will authorize whoever we decide to move forward with these subpoenas," said Councilman Mark Harder of R-Ballwin.
When Harder being asked whether the St. Louis County Counselor's office is unwilling to issue the subpoenas, he stated that there are concerns by the officer. However, Harder is confident that the process will be able to proceed. He added that the counselor's office may issue the subpoenas or took the effort in retaining an outside attorney.
Harder alongside other council members argued that Page's employment may violate the county charter. The charter states executives shall devote their time to the duties of the office.
Councilwoman Keli Dunaway of D-Chesterfield states the resolution shows an overreaching of the power of the legislative branch. Critics also came from Councilwoman Lisa Clancy of D-Maplewood and Councilman Ernie Trakas of R-St. Louis County, stating the resolution did not specify whether the council has utilized the counselor's office.
"Given the extensive disagreement here with respect to the validity of this resolution and the intended subpoena, the proper course is to hold a committee of the whole and be advised by the counselor's office in closed session," said Trakas
"The extent of the legitimacy of the subpoenas and the intended liability that may attach if, as I suspect, they will ultimately be quashed by a court." he added.
A Mercy spokesperson explains according to the hospital system, Page is not employed. Despite having a contract with Western, there is no role available in the organization for scheduling anesthesiologists. Officials of Western have not been reached regarding this issue.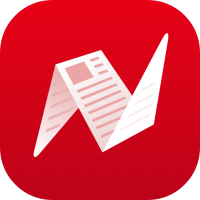 This is original content from NewsBreak's Creator Program. Join today to publish and share your own content.