St. Louis, MO - As an effort to boost the vaccination process in the area, Saint Louis County partnered with several barbershops and beauty salons in the North County area for socializing, and sharing information about the Covid-19 vaccine.
As announced by Dr. Sam Page on Wednesday morning, this effort is a part of the #SleevesUpSTL initiative campaign. More than 50 North County businesses are invited to work alongside the County health officials. They will work together in lecturing their customers with accurate information in understanding the benefits and usage of the vaccine.
"We know that barber shops and beauty salons are trusted places in many communities – places where people not only take care of their hairstyles, but also discuss current events and issues," said Dr. Page
"We believe that vaccinations ought to be part of those conversations." he added
To boost their efforts, the county will publish and spread flyers, posters, and other materials. These items will be used by the shop owners to help them socializing the matter. Customers are expected to learn and follow the guidelines in getting their Covid-19 vaccine.
Other than these workers, the Urban League will also be taking part in this event by donating thousands of masks to those who are in need.
The initiative by St. Louis County is based on the current condition of the Covid-19 rising cases wave throughout Missouri. Based on the numbers, the vaccination rates in the North County ZIP codes are way behind the regional average. These communities, especially black residents, have a greater risk of getting ill.
St. Louis County has been aware of Covid-19 rising cases, especially regarding the spread of the Delta variant. The County's Department of Public Health has already issued a warning on July 1, 2021, regarding the increase among the community. In fact, Missouri has become an epicenter of Covid-19 since a few weeks ago.
Based on the increase of new cases among black people, young people, residents of North county, and a group of residents that have the least vaccinated rate. The Delta variant would risk the infection rates of residents, especially to unvaccinated residents.
Those who wanted to get vaccinated can seek the opportunity to receive a free vaccine, which can be seen from a list that is available at stlcorona.com/events.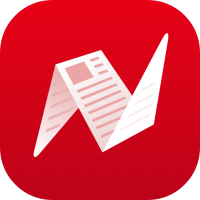 This is original content from NewsBreak's Creator Program. Join today to publish and share your own content.