ST. LOUIS, MO – Mildred Lane Kemper Art Museum is currently serving an online exhibition. This aims to let everyone exploring the arts by visiting the museum, or simply clicking their website to see the exhibition.
Christine Sun Kim is one of the artists that installed her exhibition there. She brings the idea of Stacking Trauma, which shows the three sources of traumatic experience with three tables stacked on top of the another in a mural.
The bottom table represents the frustration of being surrounded by non-signing hearing people in social events, specifically for children whose family members never learn a sign language. The middle table shows a sense of worry and inferiority caused by language differences and cultural tensions imposed by hearing others. The top table presents the name of Alexander Graham Bell that opposed teaching sign language to the children.
Kim is pouring her art into a mural where it conveys the artist's diagrammatic interpretation of emotion. The mural itself can be seen in the Saligman Family Atrium of the Mildred Lane Kemper Art Museum.
The idea of making a mural came from visual communication systems, such as musical notation, televisual text, infographics, and American Sign Language (ASL) that lead into questioning spoken implicit authority over sign language, to consider traumatic encounters, marginalization, and the impact of ordinary ignorance engendered in the Deaf community.
She tries to give the perspective of concepts and sounds, where she mixes her art into visual representations that are not only displaying her art in the museum. Christine Sun Kim: Stacking Trauma is proof of how society valued the Deaf community from her perspective as she is a part of it.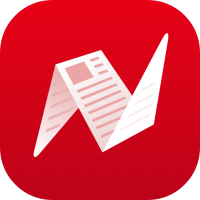 This is original content from NewsBreak's Creator Program. Join today to publish and share your own content.