St. Louis, MO - Based in St. Louis, Operation Food Search is a non-profit organization that focuses on ending hunger and starvation in the greater St. Louis metropolitan area. The organization is the biggest distributor of free food in the bi-state area.
Being established in 1981, Operation Food Search has distributed food and household essentials worth of $3 million towards 330 community partner agencies. In number, around 200,000 people in need are fed each month, which a third of them are children.
The organization has give an impact on thousands of people through its emergency food distribution services and nutrition education services. Their programs are formed to support families by developing their skills and confidence in purchasing and preparing healthy foods at home.
The organization also increases its efforts in avoiding people in the bi-state getting cold during the winter, or lack of having essential personal care items. They partnered with Kurt and Brenda Warner's Frist Things First Foundation in distributing around 20,000 winter coats throughout the St. Louis region to keep them warm.
When reaching spring, they worked together with the Girl Scouts Council of Eastern Missouri. They would collect more than a million personal care items such as shampoo, soaps, feminine hygiene products, toothbrushes, deodorants, and more, to those who are not able to afford one.
As individuals, corporations, foundations, and organizations donated $1, the organization would give the 97 cents proceeds to the programs and services. Without the work of their volunteers, staff, and community partners, none of these efforts would be achievable.
Operation Food Search has three pillars in their work that co-align with their strategy to fight off food security and heal hunger: Meet the Immediate Need, Build Nutrition IQ, and Champion Change.
OSF works to make the lasting change above the immediate hunger relief through food distribution, nutrition education, and innovative programs that would socialize the health of communities and individuals. They worked to provide access to fresh food, cooking skills, and resources for children and families to raise their self-ability.
To provide these families with food, OSF works with lawmakers that would ease the public and institutional policies for them. The organization's upstream and comprehensive approach in fighting hunger is formed to assures children and families are provided with foods they needed on that day, including the opportunities and skills they need for a long-time period.
Operation Food Search has three pillars in their work that co-align with their strategy to fight off food security and heal hunger: Meet the Immediate Need, Build Nutrition IQ, and Champion Change.
Meet the Immediate Need
1. Agency Distribution
OSF provides food by partnering with around 200 partner agencies in socializing the needs of the communities.
2. Operation Backpack
Students are provided help with weekly sacks of kid-friendly foods through the weekend, especially when no school meals are available.
3. Out-of-School Meals
When school is out, the organization provides vital nutrition to children through the Summer Meals and Afterschool Refuel programs.
Build Nutrition IQ
1. Nutrition Education
The organization provides the community and individuals with confidence, knowledge, and skills in guiding them to prepare affordable and healthy meals at home.
2. Operation Chef
OSF empowers individuals and communities with culinary courses by providing them education on weave nutrition for every recipe, hands-on activity, and discussion.
3. Demonstrations
Held on-site and off-site demonstrations on how to cook nutritious meals at home with a friendly budget for groups and organizations.
Champion Change
1. Policy
OSF works with stakeholders and lawmakers in providing them advance public and institutional policies that would families in preparing nutritious foods.
2. Advocacy
The organization empower, educate, and train individuals in dealing with the policy-making process, which would ensure all voices are heard and represented.
3. Innovation Programs
OSF continues to address the main causes of hunger to raise awareness of individual's and communities' overall health.
The office is located at 1644 Lotsie Blvd., St. Louis, MO 63132.
For more information about their programs and events, visit https://www.operationfoodsearch.org/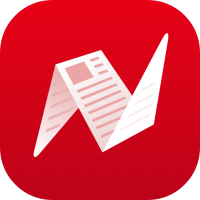 This is original content from NewsBreak's Creator Program. Join today to publish and share your own content.