ST. LOUIS, MO — Greater St. Louis Book Fair 2021 will be held from August 12-16 at the St. Louis Kennedy Recreation Complex, 6050 Wells Rd, St. Louis, MO.
Visitors will be able to find hardback and paperback books, as well as CDs, DVDs, records, comics and ephemera. Most of these articles will range from $1 to $5.
The fair also offers hundreds of collectible and rare items in the Collector's Corner section. These items include limited editions, first editions, signed copies and out-of-print editions. Prices will vary, and items will be sold on a first-come, first-serve basis.
As the Midwest's largest charity book fair, this year's event received assistance from local businesses in helping them achieved this mission. They are First Bank, Hogan, Town Planner, Marlo, West Newsmagazine and Leonardo DRS.
The schedule of this 5-day event is as follows:
- Thursday, August 12 (4–9 p.m.)
- Friday, August 13 (10 a.m. - 8 p.m.)
- Saturday, August 14 (10 a.m. - 8 p.m.)
- Sunday, August 15 (11 a.m. - 6 p.m.)
- Monday, August 16 (7:30 - 9:30 a.m.)
General admission for Thursday is $10. Entry for any other day is free. There will be a "half-price" offer for Sunday. Monday event will not be available to the public and is limited to pre-registered 501(c)(3) organizations.
The Greater St. Louis Book Fair is a non-profit organization and one of the nation's largest, oldest and popular charity books sales. All the proceeds from the event will benefit the literacy programs and local education.
The organization aims to benefit youth with literacy, help the community by supporting local charities, and allow volunteers to gain experiences.
The Book Fair has been book lovers and collectors across the nation as their favorite spring destination since 1950. Volunteers have worked with over one million new, gently used, and rare items year-round. The items were donated by estates, individuals, businesses and other organizations. Proceeds from the fair will help to assist operational expenses, student aid, and the financial needs of local education and literacy programs.
For inquiries, contact (314) 993-1995 and email info@stlouisbookfair.org. To learn more about this event, visit https://stlouisbookfair.org/the-book-fair-details/.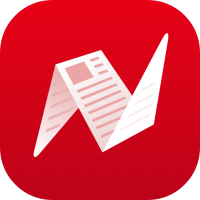 This is original content from NewsBreak's Creator Program. Join today to publish and share your own content.