ST. LOUIS, MO — As a global organization of military veterans and their allies, Veterans For Peace contributes to building a culture of peace using their experiences and expressing their ideas.
The organization raises awareness to the public regarding the causes of wars and how it costs, with a purpose to heal the wounds of those who are affected by these wars.
Veterans For Peace established a network in over 140 chapters worldwide to educate the public, assist veterans and victims through their services, raise awareness to dismantle the war economy, and most importantly, work to stop all wars worldwide.
Formed by military veterans, they are committed to greater responsibility in contributing to a peaceful world. Until this day, they affirm relations and work together domestically and internationally through these statements of purpose.
1. Increase the awareness to the public of the causes of wars
2. Preventing the government from interfering in internal affairs of other countries, overtly and covertly
3. To end the arms race and to remove the existence of nuclear weapons
4. Seeking justice for veterans and war victims
5. Removing war as part of the national policy's instrument
To achieve these goals, members of this organization are committed to use non-violent acts and to keep the organization being democratic and openly confident that all members act in the best interest of this organization to reach its main purpose — to embrace world peace.
Veterans of Peace was founded in 1985 by the 10 U.S. veterans who act against the global nuclear arms and U.S. military interventions in Central America. In the buildup of the U.S. invasion of Iraq in 2003, the organization grew rapidly, with 8.000 members joining the organization.
For more information about Veterans For Peace, visit https://www.veteransforpeace.org/.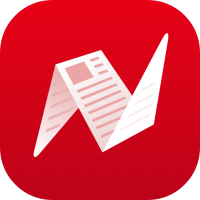 This is original content from NewsBreak's Creator Program. Join today to publish and share your own content.