ST. LOUIS, MO — Youth Leadership St. Louis, or YLSL, is an internationally recognized program founded in 1989 by Focus St. Louis that connects, informs, develops and empowers youth in the St. Louis area as civic and community leaders.
Every year, YLSL gathered high school juniors from around 30 public, private, and parochial schools around the region. During the program, students are divided into different issues in the area. They are given the opportunity to learn and connect with community leaders, collaborate with fellow students and embrace their leadership skills.
High school juniors can join Youth Leadership St. Louis by joining their listed schools. Each high school will be accompanied by a YLSL advisor or teacher trained as a leadership coach by FOCUS.
During the program, YLSL participants will join in a meeting once or twice per month during the school year. The program will run for eight months and will begin in September with an overnight retreat. After eight months, a graduation ceremony will be held for the participants in April.
Students will explore issues that occurred in societies these days during the year, such as health care, criminal justice, diversity, education, and more. The program days will be held during school hours or select weekends. They will join in various activities, such as a combination of team-building practices, experiential learning activities, visiting sites and tours and holding dialogues with communities' leaders.
Participants will also do research projects at their respective schools. All training and coaching are provided by Saint Louis University.
To apply, participating high schools will work with YLSL in administering the selection process, which begins in the spring of the sophomore year.
YLSL advisors will visit every participated high school in distributing the applications for students. Students will be interviewed by community leaders to become class members. They will be notified of further updates on the selection process by their schools.
For more information about the program, contact Shalia Ford (Youth Leadership St. Louis Director) at (314) 657-4021 or visit https://www.focus-stl.org/.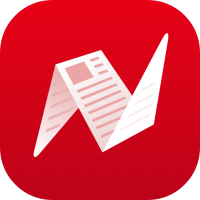 This is original content from NewsBreak's Creator Program. Join today to publish and share your own content.