SAINT LOUIS, MO — There are people who love to read a book, craft, get along with new people, and do other things that make them happy. Rather than doing the hobbies alone, you might love the idea of joining the volunteer activities with the Ferguson-Florissant School District or FFSD.
You do not have to be an expert in what you are doing, but you only have a desire to help others, because the most important thing is your contribution. Do keep in mind during the activities, the volunteers have a code ethic that must be followed:
Always commit to doing what is the best interest of each students.
Always keep students' information confidential.
Do not compare each student to another, because everyone has their own charm.
Always put students in a pleasant situation.
Learn different teaching methods from the staff.
Appreciate that there are many ways to teach students.
Work positively for the students, the school, and the district.
Every student has a different way of learn, such as learning by doing, seeing the things, or it might be hearing the commands. They are full of curiosity and trying to find the answer. They are also discovering many things, so let them learn based on what they want to know.
It might be difficult to adjust, but here are the tips for the volunteers. You have to praise and encourage the students, be friendly and supportive when you are working with students, develop a connection with students, and always encourage students to explore and give them simple explanation about it.
If you are willing to do the volunteer, do not hesitate to visit FFSD on www.fergflor.org/volunteer for further information. Do spread the kindness!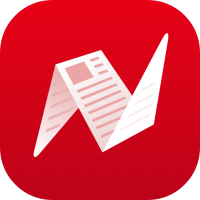 This is original content from NewsBreak's Creator Program. Join today to publish and share your own content.