SAINT LOUIS, MO — During the COVID-19 pandemic, we often forget to spread the awareness like we used to be before the pandemic. In this globalization era, we could use high-tech devices to bring what we used to do. Planned Parenthood is a health sector organization providing affordable health care and the nation's provider for sexual education. Thus, they offer virtual volunteering for those who want to join the awareness.
Their mission is to ensure everyone could access health care, including sexual information. Technically, this activity is communicating with the patients virtually through texting, phone banking, or connecting from social media. This is the way to reduce the spread of COVID-19 virus while still working on spreading the health care information.
Planned Parenthood provides other languages and interpreters. English, Spanish and Bosnian-speaking staff might be available by telephone. They could serve you in other languages before the appointment that you have been signed.
Volunteering, you could choose the way they want to help and Planned Parenthood will offer you some things before you take action and volunteer nationally. If you are interested to join this activity, please kindly go to their website on www.weareplannedparenthood.org, go to 'Get Involved' section, and click 'Jobs and Volunteering'. They will lead you to a page where you can fill the most suitable position for you.
For further information, you could also contact them by phone at 314-531-7526 or visit their office at 4251 Forest Park Avenue, St. Louis, MO 63108.
Your help means so much for those in need in this pandemic and being a part of Planned Parenthood is one of the many things you can do.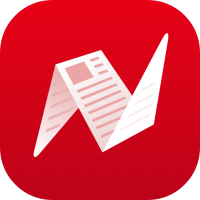 This is original content from NewsBreak's Creator Program. Join today to publish and share your own content.