ST. LOUIS, MO — Sauce Magazine is will be hosting Saucy Soiree on Sunday, July 18. The event will take place in St. Louis Union Station from 3 p.m. to 7.30 p.m.
The Saucy Soiree Grand Tasting event will feature the winners of the annual 2021 Sauce Magazine Reader's choice, including the top favorite foods in St. Louis. The Saucy Soiree invites you to attend the tasting event to congratulate the winner.
Join the grand tasting party and taste delicious foods from your favorite establishments. There will be top favorite restaurants, bartenders, wineries and breweries.
While attending the party, you can mingle and enjoy the live entertainment performed by Dawn Weber and The Electro Funk Assembly.
The Saucy Soiree will open at 2.50 p.m., and the tasting party will start at 3 p.m. to 7.15 p.m. You will need to show your tasting slip at the party. Each participant will get one taste per slip. The slip for each food vendor will be included in your ticket price.
Tickets cost $40 in advance or $55 cash at the door if the event has not sold out. To obtain your ticket, visit https://www.eventbrite.com/e/saucy-soiree-2021-grand-tasting-by-sauce-magazine-tickets-152026093137?aff=ebdsoporgprofile.
The following health guidelines will be enforced:
Guests who have not been vaccinated are required to wear face-covering at all times when not eating or drinking in close quarters.
By purchasing the tickets, the guest agrees to follow the guidelines. Failure to comply will cause removal from the event.
Guests are asked to stay at their homes if they are not feeling well.
Guests that have been COVID-19 positive or exposed to a COVID-19 patient must get tested negative before attending the event.
Guests are encouraged to get vaccinated.
For further information, please visit https://www.saucysoiree.com/.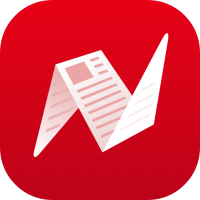 This is original content from NewsBreak's Creator Program. Join today to publish and share your own content.