SAINT LOUIS, MO — Saint Louis has received a $100,000 gift from an anonymous donor to their Department of Psychology.
The gift will be used to support Accelerating Excellence: The Campaign for Saint Louis University. The university will establish the gift to a fund that aids graduate students' research in Diversity, Equity and Inclusion (DEI).
The fund is expected to draw the interest of graduate students in the DEI field of research. The university will prepare two to three awards per year for the research in improving multicultural competency for psychology.
The research group receiving the funds will work with the Institute for Healing Justice and Equity. While given anonymously, the donor has been having a longstanding interest in DEI. For the university, the fund is a step towards more research of DEI in the department as it is normally difficult to get funding from external sources for DEI topics.
"The psychology faculty and graduate students are forever grateful for this generous financial gift," said Jeffrey Gfeller, Ph.D., chair of the Psychology Department.
"This DEI research fund will support graduate research projects that examine factors and actions that constrain and facilitate more diverse and inclusive environments among individuals, groups and organizations. Creating such applied knowledge is a major aim of our departmental mission and that of Saint Louis University. Again, we thank our generous benefactor and will strive to use the funds to foster a more diverse, equitable and inclusive world for all," added Gfeller.
However, the Department of Psychology has established the Diversity and Inclusion Committee since 1990 which consists of faculty members from all programs in the department. The department was made to understand and appreciate differences and human diversity in all forms, including to encourage inclusivity and respect in all departments of the university.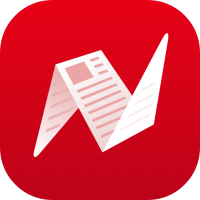 This is original content from NewsBreak's Creator Program. Join today to publish and share your own content.