SAINT LOUIS, MO — Great River Green has been working with the City of Olivette since 2018 in an effort to extend the Centennial Greenway. There will also be extensions from St. Charles and Washington University in St. Louis to connect the entire Greenway across three counties.
The extension in Olivette will be from the Olive Blvd and 1-170 intersection through Olivette. This will connect people to Warson Park by foot, bicycle, stroller and wheelchair. It will also connect Olivette to the new Olivette Community Center, Indian Meadows Park and the Olive Blvd. stores and restaurants.
The multiple phases of extension in Olivette are expected to be complete this summer and fall. The construction in coordination with Olive Crossing Development for the connection from Warson Park to Dielman road will continue in 2022. Meanwhile, the design and construction for the final of the greenway that connects Dielman Road to Olive. Blvd depends on the acquisition of the Union Pacific Railroad Property.
The community from the cities of St. Charles and St. Peter has also helped the Great River Greenway in the development of the greenway extension that will connect the Katy Trail to the Heritage Museum, and an additional walking/biking connection over highways 364 and 94. The design for this extension is almost finished and the project is expected to start in 2021-2022.
The extension connecting linking Forest Park, Washington University and the Delmar Loop or the Ackert Walkway extends from Delmar Blvd to Vernon Avenue. This part of the Centennial Greenway construction was completed in early 2020 and there will be additional extension plans from Vernon Avenue to Heman Park.
For more information, visit https://greatriversgreenway.org/connecting-the-centennial-greenway/.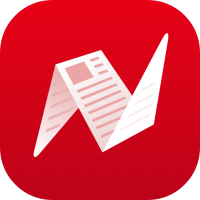 This is original content from NewsBreak's Creator Program. Join today to publish and share your own content.