SAINT LOUIS, MO — On June 30, on behalf of the children of Mr. Don Clark, ArchCity Defenders and Attorney Jerryl Christmas have filed a lawsuit against the St Louis City and twenty-one named St. Louis Metro Police Department of SLMPD, who allegedly caused wrongful death and violated the 4th and 14th Amendments.
Don Clark, sixty-three years old Army Veteran who suffered from vision, hearing loss, limited mobility and other health issue was killed on February 21, 2017. The incident happened when SLMPD and SWAT team unlawfully stormed into Mr. Clark's home on a falsified "on knock" search warrant.
The filled suit alleged that Thomas Strode, SLMPD detective had failed to conduct a proper investigation and used misleading information to acquire the "on knock" search warrant for Mr. Clark's residence.
The warrant application had falsely claimed that Mr. Clark had engaged in criminal activity, even though Mr. Clark had never been convicted of a crime.
On the day of the incident, SLMPD officer Nicholas Manasco shot Mr. Clark multiple times and police failed to call for help until the crucial minutes had passed. The lawsuit filed on June 30 stated the "conduct of Defendant Manasco was unreasonable, unlawful and unconstitutional, in that Defendant Manasco used more force than was reasonably necessary under the circumstances."
Recently, Action St. Louis, Citizens Against Police Crimes and Repression (CAPCR), Forward Through Ferguson, and ArchCity Defenders had a "Defund. Re-envision. Transform" campaign that demands "the defunding of the St. Louis Metropolitan Police Department (SLMPD), re-envisioning public safety through reinvestment into community resources that actually keep our communities safe, and transformation of the St. Louis region."
The Defund campaign supported the Clark family against the SLMPD.
For more information visit https://www.archcitydefenders.org/for-immediate-release-elderly-black-veteran-killed-by-st-louis-city-police-on-a-no-knock-warrant-family-files-federal-lawsuit/.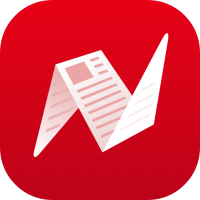 This is original content from NewsBreak's Creator Program. Join today to publish and share your own content.