SAINT LOUIS, MO — Mayor Tishaura Jones visited innovative public safety and social service facility with Congresswoman Cori Bush. They met Denver Mayor Michael B. Denver and learned about Denver's STAR program, which supports mental health care and social service issues. The program is redirecting some 911 calls to the professionals who will focus on providing solutions to the issues.
In the visit, Mayor Jones and Congresswoman Bush discussed with Denver Mayor Michael B. Hancock to support and provide pathways to funding these public safety initiatives. The visit was also an opportunity to learn how Denver has rapidly increased COVID-19 vaccination rates, the efficacy of STAR as a public safety program, and how the city is offering social services for the homeless.
"We need to put St. Louis back on the map, and learning from other cities is part of how we do that," said Mayor Tishaura O. Jones. "STAR helps reimagine public safety and help police focus on their most important job: solving violent crime. I'm thankful to Mayor Hancock for hosting us on this trip and discussing how we move our cities forward with innovative programs, and I appreciate Congresswoman Bush's shared commitment to making St. Louis a city where everyone can thrive."
"Today's visit made it clear: the People's Response Act will save lives," said Congresswoman Cori Bush. "Public safety is public health—and Denver is leading the way in prioritizing care overcriminalization. From supporting grassroots organizations like the Colorado Village Collaborative's Safe Outdoor Spaces program to serving unhoused community members to launching the STAR program to respond to mental health and substance use crises, Denver has invested in non-carceral, community-centered approaches to public safety and those investments have produced tangible results.
"We must make this a reality in every community across the country — and that's why we need the People's Response Act to become law. I'm grateful to Mayor Hancock for hosting us, and to Mayor Jones for her dedication and partnership as we work to build a better future for St. Louis."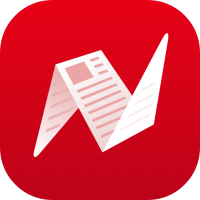 This is original content from NewsBreak's Creator Program. Join today to publish and share your own content.