ST. LOUIS, MO — The World Eye Cancer Hope is a nonprofit that provides information and awareness about retinoblastoma, an eye cancer that affects infants and children.
During summer, hot weather and changing holiday routines can be a challenge for infants and children, especially those who have retinoblastoma. It will be hard for infants and children to get a good sleep.
Morgan Livingstone is a Certifies Child Life Specialist and Certified Infant Massaging Instructor. She provides tips on massaging infants to improve their sleep during the hot season to the World Eye Cancer Hope:
Bedtime Routine
Bedtime massage routine is good for the baby, with relaxing infant massage strokes will help the baby release tension and have a deeper sleep.

During Travel
If you are traveling with a baby, including the bedtime routine will help the baby have a good sleep even in different time zones. The massage will be a cue for the baby to sleep. You can also try using phrases like "It's time for sleepy massage" or "Baby bedtime massage".

Relaxation
For the evening bedtime massage routine, strokes should move away from the heart, from the shoulder to the wrists, from the hip to the foot. These movements can help your baby relax.

Stress Reduction
A nighttime routine can help the baby decrease its irritability and calm its crying. The massage will reduce cortisol, the baby's stress hormone.

Soothe
Use a plain, fragrance-free oil to help keep the baby's skin soft and cools the baby's body on a hot day.

Pain Reduction
Facial massage strokes can help minimalize the baby's pain when teething or experiencing eye pain.

Learn more about infant messages, or join classes and programs to understand more about baby massage through the following link: http://www.infantmassagewinc.com/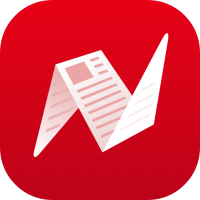 This is original content from NewsBreak's Creator Program. Join today to publish and share your own content.