SAINT LOUIS, MO — The Federal Reserve announced in June 16 that it may raise interest rates twice in 2023, in response to the high inflation increase. The Fed Chairman, Jerome Powell, said the higher inflation recorded this year should be temporary, but the risk could be detrimental.
Professor of practice in economics at Olin Business School at Washington University in Saint Louise, John Horn, agrees with Powell's overall inflation forecast. The forecast is of 3.4% for 2021, and he predicted it would be higher for high demand category, such as travel, construction, material and automobiles.
There is, however, some hopes that the current inflation will be short-term. For example, the price of lumber is coming back down.
"The uncertainty for me is how this gets played politically and what messaging gets through," according to Horn. Inflation, said Horn, can be a self-fulfilling prophecy.
Worrying about future inflation can make employees demand for higher wages. In order to pay for those high wages, employer raise the price of their products and service, causing actual inflation.
The spiral is a vicious cycle, and inflation would as well cause bank to increase interest rates. Therefore, it will be more expensive for business and individuals to borrow money.
"It's important for the Fed to make sure that this is seen as a temporary blip and not systemic. Because if it's seen as a systemic problem, and inflation expectations take charge, it's really hard to make it stop," said Horn. "Once that happens, the only way to stop inflation is to raise the interest rates really high and cause a recession. Maybe not in 2022, but it will be on the Fed's radar. They will want to stop [rising inflation] sooner than later."
"However, if prices come down and people see this as a temporary blip related to COVID-19 and the supply chain problems—if that story takes hold—then I'm not worried about inflation," he added.
Inflation occurs because consumer demands or supply contracts cause prices to rise. In the current economic situation, both effects are occurring.
"There's not a clear understanding of what is currently driving inflation, but most people are pointing to a couple of things," said Horn.
"First, as the economy is recovering from COVID and the shutdown, there has been an increase in demand for things people weren't buying over the last year due to uncertainty about job future or lack of opportunity—like travel and dining out. As demand increases, so do prices. That's one driver."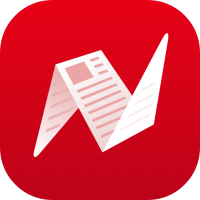 This is original content from NewsBreak's Creator Program. Join today to publish and share your own content.