ST. LOUIS, MO — Rebecca Copeland is a translator of a contemporary Japanese novel, a nationally known scholar of modern Japanese literature, and is a novelist herself.
She is a professor of Japanese language and literature in Arts & Sciences at Washington University in Saint Louis.
She is the author of "The Kimono Tattoo". Its story follows a disenchanted academic haunted by her past as she lives her failed scholarly life and becomes a translator at Kyoto, Japan. This novel brings the readers to famous temples, little-known alleys and even the zoo in Kyoto.
"I've always enjoyed mysteries that take you to other places. Sujata Massey's Rei Shimura stories take us to Japan; Qiu Xiaolong's Inspector Chen series to China," said Copeland.
"We travel, we learn and we sleuth as we read. I decided to try my hand at a mystery set in Kyoto," she continued. "I started writing in 2012 during the summers and eventually I found my way to 'The Kimono Tattoo," she continued.
Her personal experience with the kimono goes back to her youth and first Japanese dance lesson. She had to wear kimono to each lesson, and the teacher made her learn how to care for the garment.
Copeland tries to clarify the misunderstanding about the kimono with the novel. People think the dress is a restrictive and formulaic garment, but in centuries, they are the standard wear, and men and women live lives wearing them.
She tried to introduce the complexities of the kimono in the novel. She portrayed how the difference in status and gender based on the way you wear the kimono, the obi stash, the looseness of the collar, and the colors and fabrics you use make each of them unique.
Copeland is also the writer of "Yamamba: In Search of the Japanese Mountain Witch."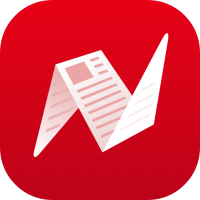 This is original content from NewsBreak's Creator Program. Join today to publish and share your own content.