Follow me to see more articles like this.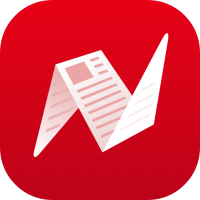 ...
It is no secret that citizens of the United States are not only stubborn but also being led by a president who in the face of science and uses scapegoats to cover his poor pandemic response. Tragic, truly.
As a result, many of us digital nomads are stuck in our homes working when we'd all rather be curled up in a jungle bungalow, walking in the bustling streets of SE Asia, or working on a tropical beach. All hope is not lost, a few countries are still allowing us to travel. Some are even offering cool incentives to boost their tourism economy. 
BELOW ARE SOME PLACES THAT WILL WELCOME (NON-SYMPTOMATIC / INFECTED) DIGITAL NOMADS WITH OPEN ARMS:
Estonia 
Estonia is seeking to stay in the 21st century and hop on the digital nomad train. As a country that boasts a significantly less expensive cost of living than the United States, this is a uniquely enticing offer. They are offering a year-long visa as an extension of their already successful remote work initiatives. Learn more here. 
Barbados
Recently launched the "Barbados Welcome Stamp" which allows people to stay and work in the country for up to one year. Perfect for someone who enjoys great weather, music, and food while never straying too far from the perfect beaches. While the website goes into more detail, basically all you need is verifiable income and to pay a hefty application fee. 
Georgia
Not the state (they are knee-deep in infected individuals). This country announced in mid-July that it would offer a digital nomad visa. Citizens of the United States are not allowed for tourism currently, but they can apply for this visa which would allow a six-month stay after a 14 day quarantine period. 
Mexico 
Mexico still has restrictions on land travel between countries, but they are back open for air travel. Cancun reportedly had a surge of tourism after the full travel ban was lifted. As our neighboring country, visa restrictions for US citizens are actually pretty mild. You are able to stay for six months visa-free but can apply for a one-year visa. It can be extended up to three times and only takes an application fee and proof of verifiable income. 
Jamaica 
Their borders have been open to Americans for a little over two months. Before traveling, you will need to show proof you are negative for COVID-19. While most travelers to Jamaica are given a 30-day visa, you can apply for a six-month visa instead.
So which of these locations would you choose?