In recent years, the development of Bitcoin and other cryptocurrencies has dominated current events and news headlines. With the digital explosion, millennials and many financial institutions have grown less suspicious of the crypto market and have given it a chance as a legitimate investment alternative. Cryptocurrency, on the other hand, is still unknown terrain. Before plunging your company into crypto fund investing, you must do due research and much-needed trial and error on low-risk cryptocurrency ventures. Here's a primer on everything you need to know about cryptocurrencies.
What exactly is cryptocurrency?
A cryptocurrency is an intangible digital asset that employs cryptography, a highly developed kind of encryption. Transactions are therefore securely protected, vetted, and controlled. This advanced encryption is used during the production of new money units. Similarly, bitcoin works as a decentralized means of exchange that is not bound by any financial institution or regulatory body. Although Bitcoin is the most widely used cryptocurrency, there are others such as Ripple, Altcoins, Ethereum, and Stable coins.
Bitcoin
Despite many efforts in the 1990s to develop a cryptocurrency, Bitcoin was the first to acquire momentum. Bitcoin works on the Blockchain, which is a peer-to-peer system. Bitcoin trading, transaction flow, and issuance are handled by a network that avoids the need of a middleman. Since its release to the public in 2009 by an unknown programming group known as Satoshi Nakamoto, Bitcoin has massively dominated the crypto industry. In 2016, the launch of the Ethereum cryptocurrency threatened its supremacy. When compared to conventional fiat currencies such as the US dollar, euro, or yen, Bitcoin and Ethereum are both volatile.
Stablecoin
What exactly is a stablecoin? Stablecoin, like Bitcoin and Ethereum, is a digital money that uses blockchain technology. Stablecoins arose in reaction to the volatility and instability of its more well-known counterparts, such as Bitcoin and Ethereum. The value of a stablecoin is closely related to the value of real-world assets such as gold, platinum, real estate, and fiat currencies. Its stability is due to reserves, which ensure that the cryptocurrency's value remains equal to the value of existing coins. A Diem Dollar is a kind of stablecoin. For example, the Diem Network guarantees a 100-dollar Diem Dollar with a 100-dollar reserve.
How does Bitcoin compare to conventional currencies?
Cryptocurrency is a legal method of payment for products and services; it may also be used as an investment in certain places across the globe. Crypto monies are comparable to real currencies, but unlike fiat money, they are immaterial. To this day, it is not recognized as legal tender in the United States, and a large number of nations do not officially support this type of money. Because of the lack of centralized authority, several governments in nations such as China, Saudi Arabia, and Egypt consider bitcoin to be illegal. They are concerned that Bitcoin is being used to bypass financial regulations, make illegal transactions, launder money, and engage in other hazardous behavior.
To summarize, cryptocurrency is neither cash, cash equivalent, foreign money, or an intangible asset. Cryptocurrency need further study, regulation, and user safety. Nonetheless, Bitcoin is here to stay and is worth more than a billion dollars. For the time being, it is preferable to use it as a virtual currency for small-scale transactions, trade, and as a payment gateway for your company.
Various methods for profiting from cryptocurrency.
The world of bitcoin trading is vast, not tiny. There isn't just one cryptocurrency in existence today; there are a plethora of them. Which cryptocurrency you pick depends on your tastes, but if you want the best one, go with one that can offer you with a high rate of return.
The cryptocurrency known as bitcoin is the most popular all over the world, and it is the ideal one to use if you want to earn a profit from trading. Trading is the greatest way to earn from cryptocurrencies, but it is not a complex technique. Because of the swings, it is very complex, and you must be well-versed in every aspect of the market.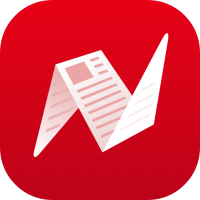 This is original content from NewsBreak's Creator Program. Join today to publish and share your own content.