Because of her difficulties with not fitting into a very certain societal mold, Katherina continues to captivate and connect with audiences. The Taming of the Shrew is unquestionably patriarchy at its worst. Shakespeare introduces the audience to Katherina, an educated and tenacious woman ready to confront the 16th century's sexist patriarchal beliefs. Many things happen to her, including verbal abuse, unfairness, and double standards, all of which connect with the audience.
Katherina defies societal convention by questioning the 'normal' gender roles of the sixteenth century. When Katherina argues against being treated like a commodity in terms of marriage, which was at the time seen as a commercial or financial transaction intended to benefit the families involved, she defies gender norms. To Bianca's dismay, Katherina makes it plain from the start of the play that she does not want to marry someone just for the sake of her dowry.
Baptista accepts to marry Petruchio in Act 2 Scene 1. Katherina is adamantly opposed to the proposal, distorting Petruchio's words, abusing him, and even hitting him. She is eventually stunned into silence when, despite her protests, Petruchio deceives Baptista by falsely stating that Katherina wishes to marry him and that she "hang about my neck, and kiss on kiss She vied so quickly." Katherina also defies gender stereotypes by openly standing up for herself, which was unusual for a woman at the time. This did not help her reputation as a'shrew' with a "razor-sharp tongue" and a "loud, ill-tempered attitude." When Katherina is publicly ridiculed and humiliated by Bianca's suitors in Act 1 Scene 1, she refuses to step down and accept the fact that she is being called a "demon" and a "wench." She retaliates with clever speech that rips the suitor's remarks apart, although it was highly out of the norm for women.
Because of the age-old battle of men vs. women, we find her questioning the roles of men and women relevant.
We learn to admire her actions in that she would stand up for what she thinks is fair and just, even if it portrays her as an outsider, because of the extremely restricted positions women had in this period. Katherina finds herself ill-equipped for the era's social mold, making a joke of power conflicts not just inside marriage relationships, but also throughout society. Women effectively lost all legal rights and their personal identity once they married.
After their marriage ceremony, Petruchio refers to Katherina as his "goods" and "chattels" (Act 3 Scene 2). Katherina despises the notion of being unable to express herself due to her restricted authority in her marriage. She states in Act 4 Scene 3 that if she is silenced and unable to voice her displeasure with her lack of authority and control over her own clothing, her heart "would shatter." The drama challenges the audience's preconceptions and views regarding power dynamics, especially in romantic relationships, but also in relationships with friends and family.
We can understand Katherina's aversion to being treated like a commodity or having her identity and ideals taken away from her since we've all been pressured to conform to someone else's beliefs. Phrases like "be a nice girl" or "be a man" resonate with us all, whether at school, home, or in a love connection, and this is what Katherina tries to overturn in her relationship with Petruchio. As a consequence of her failure to adhere to societal and gender norms, Katherina is forced to cope with injustice when she is evaluated and treated unfairly.
Petruchio married Katherina primarily so that he could face the task of 'taming' her. To a contemporary audience, this seems manipulative, as if Katherina is a wild animal who has to be tamed. We have grown much more sensitive to societal injustices as a contemporary audience, and when we see the abusive behavior and sexist views directed towards Katherina, we begin to feel almost empathetic for her misinterpreted acts and emotions. It's unjust that Katherina's sole option for home tranquility was to comply to Petruchio's expectations.
She is never given a choice and is forced to pretend that the sun is the "moon" and that an elderly guy is a "budding virgin" in order to keep Petruchio happy (Act 4 Scene 5). As soon as we meet the Minola family, it is obvious that Baptista has a positive attitude toward Bianca. Baptista invites Bianca to come inside with him to practice her music and literature in Act 1 Scene 1, over Katherina's protests "You are welcome to remain, Katherina. Because I have much to talk about with Bianca ".. Even though Katherina only speaks three times in this scenario, we hear more about her than from her.
This reflects the judgmental and misunderstanding character with which she is confronted. This intrigues us because, while she fights to overcome her therapy, the audience can empathize with her. To almost all of us, the idea of fairness has become a given right. To the contemporary spectator, the characters in The Taming of the Shrew voluntarily allow fairness be openly disregarded becomes an intriguing concept. Even if fairness has become a right, we've all been in circumstances when it hasn't always been practiced, thus Katherina's position is understandable.
Because of her difficulties with not fitting into a very certain social mold, Katherina's character continues to captivate audiences. The audience for The Taming of the Shrew in the 16th century was preoccupied with the idea of marriage, so it's only logical that Shakespeare develops a character who questions all of the concepts associated with marriage. Katherina confronts things straight on when she not only pushes the limits of a woman's restricted duties and expectations, but also refuses to accept the male and female power positions in a relationship.
Even as it revels in Katherina's humiliation and unjust treatment, the play praises her sharp wit and powerful intellect. While social norms have evolved since the 16th century, they remain quite visible in contemporary culture, and there will always be individuals who question and criticize generally accepted standards. One thing to think about is if our traditions are molding our society for progress or, more importantly, regression.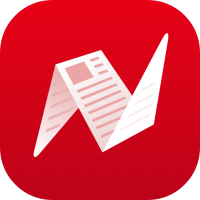 This is original content from NewsBreak's Creator Program. Join today to publish and share your own content.