It's the early hours of the morning, and I'm thirsty. Should I really attempt to get up and walk to the kitchen by myself? Should I ask my spouse to assist me by waking him up?
Only 11–12 feet separate you from the kitchen. Even so, when your body aches all over, it's a long walk.
It may seem like an easy decision to choose between strolling alone or waking up my spouse, but for someone with Ehlers-Danlos Syndrome, it is a tough one to answer, particularly if the person is like me, who is accustomed to doing everything alone. I sometimes resolve to go to the kitchen on my own, only to discover that I am unable to do so. After that, I decide to wake up my spouse, who then gives me a drink of water.
On the numerous times when EDS has given me the most excruciating agony I've ever experienced, my first effort to show myself that I could manage my body was to try standing up by myself, since I was afraid of not being able to move on my own. Getting my spouse to help me get up, having him stand in front of me with his arms crossed to push me up, is a fight against the agony in my body and the bad thoughts that try to invade my head. It's no surprise that those of us who live with an invisible disease are referred to as "warriors."
I was using medications to manage my melancholy and headaches when I first learned about EDS from my physical therapist in March 2016. Going to work was very difficult at the time; I couldn't walk straight. I'd take tiny steps, clinging to walls or anything I might find. My colleagues would inquire as to what was bothering me, but I had no idea what to respond to. I had no idea what was going on with me.
MRIs, blood tests, visits to the family doctor, psychologist, psychiatrist, and neurologist... To improve, I tried a variety of approaches. All of these things would make me feel like I was progressing at times, but after a few days, everything would return to feeling painful.
My physical therapist began to ask me a series of questions, most of which concerned my flexibility. I'm tall (5'9"), and although I was slim in my twenties, I'm not as skinny now that I'm in my forties, but I'm still extremely flexible. The physical therapist began to move my body and give me a massage, but then I began to feel a new agony, a deep ache that was both hot and cold at the same time, within my body. And I wept. Oh yeah, I wept like a baby.
I was able to leave the doctor's office walking on my own following my first physical therapy session. I couldn't believe what I was hearing! Ehlers-Danlos Syndrome was mentioned by her. I was just thinking about getting back on my feet. I had the sensation of winning a gold medal.
The Ehlers-Danlos syndromes are a set of hereditary connective tissue diseases that vary in both how they impact the body and their genetic origins, according to The Ehlers-Danlos Society. Joint hyper-mobility (joints that stretch farther than usual), skin hyper-extensibility (skin that may be stretched more than normal), and tissue fragility are all common characteristics. "
The doctor went over all of this with me, as well as the collagen and ligaments in my body. She advised me to take 6 tablets a day containing 6,000 units of collagen. This is an absolute need in my life.
When I read the description of EDS, I sometimes believe I don't have it. But then there are days when I am unable to walk or even stand, or when I have excruciating pain in my back, legs, or even hands, and I am reminded of my illness.
It becomes worse if I don't take my collagen medication. It's hard for me to comprehend that this is a "lifelong ailment" that I was born with and must manage. But it's hard not to accept it when it's time to go to work and I haven't had a decent night's sleep due to extreme tiredness or discomfort.
When I take my collagen capsules instead of skipping them, I've seen a change. My body responds better, and I feel happy and optimistic when I come home from work. After my eight-hour job, I'm free to do anything I want. My hands, legs, and back are all pain-free.
Living with EDS makes it tough to perform some activities that others take for granted, since I know it will be unpleasant to some degree, but no one else can see it. Consider this: when you ask a person with a handicap to do anything, you take into account their condition, ask whether they are comfortable with it, and make adjustments to ensure their success. When it comes to an invisible disease like EDS, though, you can't tell one individual from the other.
One does not inquire as to whether they can cope with it, what would assist them in doing so, or even whether they can do it at all. People think "Maybe she's not walking properly because she tripped on a rock" or "Maybe she's tired because she went out with her pals last night" if someone doesn't seem up to the job.
The truth is very different. I might have fantastic days, with acceptable discomfort, and then be unable to lift a box the following day. Most of the time, I feel like others don't understand me. They believe I'm making this up since they can't see my impairment and haven't heard of Ehlers-Danlos Syndrome.
Pity is something I despise. I don't feel sorry for myself, and I'm not going to take it from others. I do, however, insist that this sickness be treated with dignity. Yes, the agony has caused me to cry many times. I recall once asking my sister (a psychologist and educator) why I felt so lethargic, even though I knew I wasn't. She emphasized how tiredness is a component of my condition, as well as the need to remember that I have a mental illness. Everything began to fall into place when I accepted that I wasn't lazy and that I couldn't do some things, not because I didn't want to, but because I couldn't.
In this everyday journey, my family has been crucial. I can't believe I married a guy with such a wonderful heart for me because he has so much tolerance for me. He's sometimes the one who tells me, "You have EDS, Melva!" My children, on the other hand, were often more like "parents" caring for their kids. And then there's my mother. Oh, she's been there for me from the beginning of physical therapy, assisting me and making a difference in my life. I don't think I would have made it this far without her
At the end of the day, even on the worst of days, I keep going and attempt to accomplish everything on my own. Living with EDS is for me a question of embracing what I have and understanding that I can accomplish anything... with caution. I learnt that I must love myself in order to prevent feeling bad when I am unable to do basic chores. God has been amazing to me, enabling me to grow up in a loving family, marry the love of my life, and then become a mother. Nothing is lacking in my life, and I still have objectives to meet.
For me, it's about taking things one hour at a time, establishing reasonable objectives, and remembering that EDS is here to stay, but not to stop me.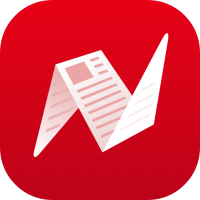 This is original content from NewsBreak's Creator Program. Join today to publish and share your own content.