"Achebe, like many other African authors, presents a symbolic portrait of tribal existence in confrontation with European modernity. To illustrate his argument, he combines old proverbs with political beliefs. "
The tone of the book "Things Fall Apart" is sympathetic and understanding. The phrases and sentences he employs to describe the thoughts and emotions of some of the characters are extremely comprehensive, and it seems that Achebe really knows and connects with the predicament of the characters. He claims this is how Nwoye felt when Okonkwo returned home after murdering Ikemfuna. "... something within him appeared to give way, like a tense bow breaking. He didn't weep at all. He simply hung limp in the air. " To me, it seems like he empathizes with Nwoye and understands his suffering. Achebe seems to really comprehend his characters' thoughts and emotions while passing no harsh or negative judgment on them. As a result, I think Achebe can empathize with and identify with these people and their emotions." Ikemefuna's legs felt as if they were dissolving under him. And he didn't want to look back. "
Another illustration of Achebe's compassion is this. Most of his compassion and understanding seems to be focused on characters other than Okonkwo, who suffer not as a result of their own misdeeds, but as a result of others, or even more so, the Ibo culture itself. Achebe does not seem to sympathize with Okonkwo or attempt to explain any of his actions. He simply says what has to be said and then continues with the narrative. He never tries to justify his actions, such as when he murdered Ikemefuna.
"He was scared of being considered weak," he simply says. He doesn't see how Okonkwo's murder of the kid who has lived with them for over three years and calls him his father is justified. This leads me to think that Achebe may have a problem with Onkonkwo's rash behavior. Some of the characters, such as Ikemefuna and Nwoye, appear to have nearly sided with Achebe.
He clearly depicts their sorrow and suffering, leading you to believe that he himself has been wounded in a similar position, while he exhibits little compassion or even understanding for Okonkwo's conduct and some of the things he has decided to do throughout the book. Nwoye appears to resonate with Achebe more than the rest.
Nwoye is more sensitive than most of the males in this book, to the point that his own father thinks of him likeChris a lady. Nwoye is also more open-minded than the majority of the characters. This is something Achebe can understand. He appears to really understand and empathize with those who have been wounded, and he has felt the agony that Nwoye has suffered two different times, and he describes how it feels so vividly and effectively that you can't help but believe that he has also been there.
He understands Nwoye's anguish when he learns that his closest buddy has been murdered. This is why I believe Achebe really sympathizes with and understands some of the terrible things that individuals in the Ibo culture go through.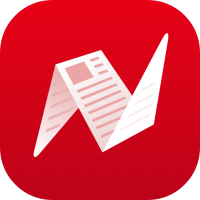 This is original content from NewsBreak's Creator Program. Join today to publish and share your own content.