Introduction
Three molecules of oxygen are joined to create an ozone molecule or O3. It has a bright blue hue and a very strong odor. The atmosphere is comprised of layers of oxygen, helium, ozone, and hydrogen gases at a height of approximately 50 kilometers above the surface, with the ozone layer serving as a protective barrier for the Earth by shielding it from damaging UV radiation from the sun. The human body's cells are unable to withstand the UV radiation emitted by the sun. If the Earth's ozone layer had not provided this protective barrier, it is possible that the Earth would have become lifeless like other planets.
Ozone Layer Depletion Causes
The primary reason for the ozone layer's increasing deterioration is human activity. Because of ignorance, human activities have increased the numberozone-depleting of gases in the atmosphere, which is depleting the Earth's life-saving ozone layer. In a study of the ozone layer, scientists discovered that chlorofluorocarbon is mostly responsible for ozone layer disintegration. Chemical compounds such as halogen, methyl chloroform, and carbon tetrachloride are also capable of depleting ozone. These compounds are known as "ozone depleting substances." They are mostly used in our everyday enjoyment facilities such as air conditioners, refrigerators, foam, paint, and plastic.
Ozone Layer Depletion's Consequences
The ozone layer's continued depletion may have a variety of negative consequences. The sun's damaging UV radiation, for example, may penetrate the Earth's atmosphere, causing severe heat and damage to trees, plants, and animals. In the human body, these rays may induce deadly illnesses such as skin cancer, lung disease, ulcers, and obesity. At the same time, these rays have an impact on the human body's immunity. The number of people diagnosed with skin cancer is expected to rise in the future years as the ozone layer continues to deplete.
Efforts to Protect the Ozone Layer Around the World
In the past three decades, several nations have taken significant measures in response to the growing depletion of the ozone layer. In 1981, intergovernmental talks for an international agreement on ozone-depleting substances started. In March 1985, a world-class conference to preserve the ozone layer was held in Vienna, where problems such as inter-governmental collaboration on ozone conservation research, systematic ozone layer monitoring, monitoring of CFC manufacturing, and information sharing were carefully discussed.
In 1987, 33 nations signed the "Montreal Protocol" at the United Nations in Montreal, Canada, to address concerns about holes in the ozone layer. It was agreed during this meeting to restrict the manufacture and use of ozone-depleting chemicals like chlorofluorocarbons (CFC). This protocol was also signed by India.
The Ministry of Environment and Forests in India is primarily responsible for work on ozone depleting chemicals. Indore's "Small Industries Development Organization" also supports it. Every year on September 16th, Ozone Day is observed to raise awareness about the facts surrounding the ozone layer.
Conclusion
The increased usage of various kinds of chemicals, as well as uncontrolled tree cutting, are all contributing to the ozone layer's depletion. In such a scenario, it is our duty to plant trees so that the maximum amount of oxygen stays in the atmosphere and ozone molecules are created. At the same time, industrial owners and managers must be careful not to employ chemicals or procedures that deplete the ozone layer. Because there is only one Earth, we must cease tampering with nature for the sake of the survival of creatures on this planet; else, people will become extinct in the not-too-distant future.
Ozone depletion is a serious problem that causes more UV-B radiation to reach the Earth's surface, harming people and other living things. Anthropogenic activities are the primary source of ozone layer depletion, which has resulted in worldwide climate shifts this century.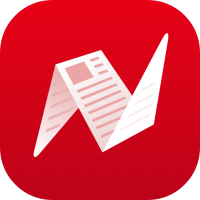 This is original content from NewsBreak's Creator Program. Join today to publish and share your own content.