Simply said, cryptocurrency is digital money that is intended to be safe and anonymous in certain situations. It is strongly linked with the internet, which employs cryptography, which is essentially a process in which readable data is transformed into an unbreakable code in order to secure all transactions and purchases.
Cryptography has a long history going back to World War II, when there was a necessity for secure communication. Since then, it has evolved, and it is now digitalized, with various aspects of computer science and mathematical theory being used for the purposes of protecting communications, money, and information on the internet.
The very first digital money
The first cryptocurrency was launched in 2009, and it is currently widely used across the globe. Over the last several years, many more cryptocurrencies have been launched, and there are now a plethora of them accessible on the internet.
How they operate :
This kind of digital currency makes use of decentralized technology to enable various users to make safe payments and store money without having to use a name or go via a banking institution. They're mostly powered by a blockchain. A blockchain is a publicly distributed public ledger.
The majority of bitcoin units are produced via a process known as mining. This typically necessitates the utilization of computer resources. This method addresses the arithmetic difficulties that may arise during the coin creation process. Users are only permitted to buy currencies from brokers and then keep them in encrypted wallets, where they can easily spend them.
When it comes to financial terms, cryptocurrencies and the use of blockchain technology are still in their infancy. More applications may arise in the future since no one knows what else may be created. In the future, trading stocks, bonds, and other kinds of financial assets may very well be done utilizing cryptocurrencies and blockchain technology.
Why should you use cryptocurrency?
One of the most distinguishing features of digital currencies is their security and anonymity, which you won't find anywhere else. A transaction cannot be reversed or falsified in any manner. This is by far the most compelling argument to consider utilizing them.
When compared to traditional money, the costs imposed on this kind of currency are also very minimal, making it a highly trustworthy choice. They may be accessible by anybody since they are decentralized, unlike banks, which need permission to establish accounts.
Cryptocurrency markets provide a whole new payment form, and the benefits may be substantial at times. You may make a modest investment only to discover that it has grown into something significant in a short amount of time. However, it's essential to remember that the market may be unpredictable, and there are dangers involved with purchasing.
Cryptocurrencies provide some anonymity, which may be a problem since illicit behavior thrives in this environment. This implies that you must use extreme caution while making a purchase. Make sure you obtain your Ethereum Bitcoin from a reputable provider
Conclusion In the global financial system, cryptocurrencies are a hot subject. The exchange rates of cryptocurrencies are very volatile. Trading these cryptocurrencies has a significant risk as a result of this. Many speculators have been drawn to them as a result of their rapid development.
Cryptocurrencies: An Implementation
Cryptocurrencies are online payment systems that are denominated in virtual "tokens" that are represented by ledger entries on the system's internal ledger. Various encryption methods and cryptographic approaches, such as elliptical curve encryption, public-private key pairs, and hashing functions, are referred to as "crypto."
Particular Points to Consider
Blockchain technology is at the heart of Bitcoin's and other cryptocurrencies' attractiveness and functioning. Which is used to maintain an online ledger of all transactions that have ever taken place. As a result, a secure data format for this ledger is provided, which is shared and agreed upon by the whole network of a single node, or computer that keeps a copy of the ledger. Every new block must be checked by each node before being confirmed, making forging transaction histories almost difficult.
Many experts believe that blockchain technology has significant promise for applications like as online voting and crowdfunding, and big financial organizations like JPMorgan Chase (JPM) believe that it has the ability to reduce transaction costs by simplifying payment processing. Cryptocurrencies, on the other hand, are virtual and are not kept in a central database. If there is no backup copy of the private key, a digital cryptocurrency balance may be wiped completely if a hard disk is lost or destroyed. At the same time, your money and personal information are not accessible to any central authority, government, or business.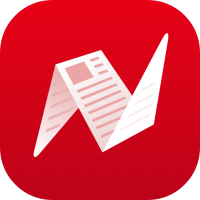 This is original content from NewsBreak's Creator Program. Join today to publish and share your own content.