As we get older, we see our friends a lot less often. It's a cultural norm that we almost grow to expect, especially as we juggle more and more responsibilities, like getting married, having a baby, and many more.
When we do see our friends, one of them might seem a little bit off on a rare occasion. Perhaps they are a bit more tired than usual. Maybe the familiar glimmer in their eyes is lost.
You ask them what's wrong, and they brush it off. They are quick to change the conversation and seem a lot quieter and more reserved than usual.
You know something is up, but they are not telling you much. Maybe you didn't like their partner initially but eventually warmed up to them. However, maybe there's something more underlying there.
Perhaps their partner is hurting them.
The Difficulty in Identifying the Signs
Identifying the signs of an unhealthy relationship can help us understand if our friend is in trouble. However, the reality is a lot more complex than that.
People don't simply follow a clean checklist; they follow a range of ideas and behaviors that are not isolated to a single vacuum.
Having an awareness of both physical and emotional abuse is essential in highlighting the potential signs. If we focus more on the emotional abuse aspect, we're veering into intimate partner violence (or IPV for short).
Intimate Partner Violence
Emotional abuse is a subsection of IPV. It uses a covert sense of control and power over the other partner out of intimidation, threat, or fear.
In some cases, IPV can lend itself towards physical violence, but many non-physical tactics are used, such as insults, gaslighting, and many more.
Identifying the signs (outside of the relationship) is even more challenging. Yet, it is possible and requires you to pay attention to their language use and body cues.
For example, some of these may include:
A suspiciously and unusually chirpy demeanor (especially if your friend is usually not like this)
Over-the-top laughter that is disproportionate to a joke
More forgetfulness and distractedness than usual (they do not seem like they are fully present in the moment)
Reduced eye contact, fidgeting, and looking away
Making many excuses on behalf of their partner (especially when the partner is not there)
Panic-like behavior over trivial matters or topics
Not talking much about home (accompanied by evading or changing the subject)
Coming across as irritable and increasingly nervous
Not knowing how to explain the problems at home (they start crying or get more nervous)
Claiming to have exaggerated earlier statements (like a frantic call or rant they made to you weeks earlier)
An inability to meet up with you and others reliably
Whispering on the phone a lot (as if worried others will overhear)
A lot of unexplained "family emergencies."
A willingness to work longer hours at work (even if they hate it)
Harboring second-doubts on their own opinion (and asking others for assurance)
Having little interest in their old hobbies or interests
Shrinking into their seat when the partner is mentioned or shows up
Following strict gender and sex roles (when they previously didn't)
A sudden sadness that is randomly brought out
Repetitively checking the clock multiple times
Having unexplained marks or bruises (with stories to accompany it)
While this list isn't exhaustive, it can be a decent primer to get an idea on whether or not something underlying could be happening to your friend. You can read more signs here.
Having That Tough Conversation
It is a tricky situation to be in, realizing that your friend may be in potential danger.
Once you gather as much information as you need, you can document dates, times, and patterns of all these behaviors and work your ways towards delicately approaching your friend.
It won't be an easy conversation to have, but your friend should be alive and well — compared to the alternative where they get mad at you and possibly end up in further danger.
"Hey Max, I noticed some stuff going on lately. I'm worried about you. Tell me more about that?"
Asking a lot of gentle and open-ended questions may be an excellent way to tackle a challenging subject like this. From there, listen in intently, reflect on the things they are saying to you, and go with the flow.
Give your friend the space to be heard and remind them that you will always be there to support them. Would you please not force them to do what they don't want to do?
Instead, highlight specifics:
"I noticed when we were last out, you reacted a certain way when we brought up the topic of alcohol."
Your friend may not necessarily agree with what you said, but they'll be made aware of this behaviour, and perhaps they will come back to you with more insights.
It's possible that they have yet to process the truth for themselves and, in due time, open up to you — especially with the open-door policy that you've provided them already.
Be Your Friend's Best Advocate
As an emotionally vested third party, it will be hard to see your friend like this. However, remember not to judge your friend harshly. If you can, research more, and find some local resources to help them process the situation.
For example, in the United States, some people like to use the national crisis lines, such as texting 741741 to connect with a crisis counsellor. In Canada, this number is 686868.
Perhaps your friend might be interested and will reach out to them and you. While it's frustrating to see our friends not escaping their potentially harmful households, your friend will need to recognize that there is abuse and be guided towards a careful safety plan (so that they can leave safely).
You can still offer your support and periodically check in on them. You can say things like:
"I'm here to support you. How are things with you lately?"
Perhaps your friend will open up more, and you can offer them a place to stay.
"My house is always open for you, you know that."
Final Thoughts
It can be incredibly challenging to identify the signs of potential abuse in our friends. Yet, with a lot of research, patience, and diligence, you can reach out to your friend so that they will gradually open up to you.
Hopefully, they will be empowered enough to leave their potentially harmful home environments. In the meantime, keep researching, occasionally do check-ins, and send in any valuable resources.
We want our friends safe, so we'll do anything for them. If the situation is truly dire, you may have no choice but to call who you need to — to make sure your friend is alive and well.
It's a tough spot to be in. Just remember that you are a truly great friend.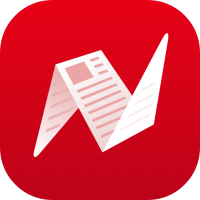 This is original content from NewsBreak's Creator Program. Join today to publish and share your own content.