An online tipping system is a popular application of Dogecoin. Give someone some Dogecoin if you appreciate what they wrote in the Dogecoin Reddit community. It contributes to the community's welcoming reputation.
You may also trade it for other cryptocurrencies on multiple exchanges, making it an unlikely channel for individuals to go from one exchange to the next.
Dogecoin has developed a respectable reputation for something that began as a joke. Jackson Palmer, one of the co-founders, is skeptical of how seriously others take it. After fraudsters fleeced the Dogecoin community's fun-loving members, he departed in 2015. Too many individuals, he claimed, were rushing in with a "get rich fast" attitude, misunderstanding the point of the token.
Palmer remained skeptical when Dogecoin temporarily reached a market value of $2 billion in January 2018. He said on Twitter, "I believe it speaks a lot about the health of the cryptocurrency industry in general that a currency with a dog on it has a $1B+ market value and hasn't issued a software upgrade in over 2 years."
The Dogecoin community, on the other hand, is still active and devoted. With its simplicity of acquisition, minimal trading costs, and generally steady price, Dogecoin may be here to stay for a long time.
Because Dogecoin tokens have an infinite supply, the value of a single token is very cheap when compared to other cryptocurrencies. That implies there isn't much motivation to mine since it isn't particularly lucrative. However, the modest return does not discourage Dogecoin fans. It was never supposed to be an investment; it was designed to be a dynamic money, according to them.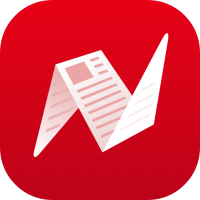 This is original content from NewsBreak's Creator Program. Join today to publish and share your own content.