That's not me in the picture. But I understand the concern on this man's face. It's self-explanatory. What if the pandemic never comes to an end? What if the New Normal isn't some tweaked version of the Old Normal, but simply...this? What if what we are currently experiencing — this constant state of anxiety and change, as well as the daily back-and-forth and in-and-out of masks and lock-downs — is what the twenty-first century will be like? What if the economic recovery fails to materialize, or if it merely worsens the situation?
What if this is just the tip of a much larger and more frequent series of health, climate, political, and economic disasters?
I have no desire to be alarmist. I've been thinking about this a lot since reading Victor Sebestyen's 1946: The Making of the Modern World. I purchased the book from my favorite bookstore (Rizzoli in the Flatiron District of New York City) as research for a project I'm working on. 1946 marked the beginning of what we now call the modern world — a world dominated by America, a world in which Israel and Palestine are constantly in conflict, a world of innovation, invention, and technology. The end of World War II in 1946 reshaped the entire world. It reassigned authority. It redrawn the borders. It gave birth to ideas and beliefs that now govern the lives of 7 billion people on the planet.
As Americans, we have a hazy understanding of what war entails. Yes, some of us did serve. Not for me. Men and women far braver than I. They perform admirably. We respect them. But what about the rest of us? We have no idea what it's like to be actively involved in a war. I am always astounded when I hear stories about bombs falling on London, Jews hiding in secret rooms, or men and women fighting in rice paddies in Vietnam. What occurred? Was that true? 9/11 was the closest experience many of us have had. That was just one day. Yes, thousands of people were killed, and skyscrapers were destroyed. However, it was a singular event that sparked a war fought elsewhere.
The pandemic was a war. It is a global war that began in March 2020. And we're still at it. It's a battle with an unseen foe. As well as some insane fucking generals. It's an information war being waged at dinner tables, on screens, and in the streets. The rest of the twenty-first century is at stake in this war. It has divided families in the United States, just as it did during the Civil War. It has upended our politics, national identity, entire economy, job market, and concepts of work, play, family, and health. It has killed more Americans in cold, hard numbers than World War II, Korea, and Vietnam combined.
What if the war is just getting started? What if this is just the beginning, not the end? How do we come to terms with the fact that there is no turning back? What if 2020 is to the twenty-first century what 1946 was to the twentieth? But what if, instead of a century of American advancement, we face a century of American decline? Many argue that we are already in that downward spiral. Last year, I argued that we should not return to normalcy and instead take advantage of this once-in-a-lifetime opportunity to fix our systems, change our lives, and build a future we can be proud of.
I haven't given up hope that it's possible. But as I read 1946, I began to wonder if 2020 was a terrible turning point in our country's history, one that could not be reversed under Biden, Harris, or anyone else. What if the pandemic's events become the DNA of the next hundred years? What if this highly poisoned seed develops into a highly demented flower? And, if the pandemic is a war, what happens to our social fabric once the war is over? What happens to the political landscape once the war is over? What happens to America's narrative? Who do we become if we don't recover well from the war?
If the future is anything like the present, we must become accustomed to constant change. Constant change, for example. We can't think too far ahead. We must be willing to adapt quickly to ever-changing "Normals." We must become comfortable in outdoor settings, open-air settings, and smaller settings in our social lives. We have to Google ahead to see if a store is open or even if it still exists. We have to get used to living in a city that sleeps here in New York. We must truly hibernate in the winter, when it is safer to avoid crowded spaces in our larger cities. Perhaps we should abandon large weddings, concerts, and birthday parties.
We have to get used to rarely meeting in person at work. We must ensure that we enjoy our work because there is nothing to distract us from it — no fancy office, no ping-pong tables, no craft beers or cold brew for the entire team at 5 p.m. Work is becoming less social. It just becomes...work. Who foots the bill for our home office? What would our tax structures look like if we worked around the dinner table? Do we still have dedicated hours? We must adapt our work to these ever-changing norms. And we must adjust salaries and benefits, working conditions, project timelines, and the entire business cadence.
Our democracy, too, must evolve. We have no more room, no time, and certainly no patience for our leaders' inaction. This past weekend was a perfect example. How can the entire legislative branch take a 6-week vacation when 7–10 million people are at risk of being evicted from their homes as a new strain spreads across the country? Six weeks is an eternity when Normals change at breakneck speed. Government must change — its protocols, practices, and even its function — if it is to serve us well. When Biden said that world leaders are concerned about democracy's ability to deal with a "post" pandemic world, he wasn't kidding. We are both concerned.
All of this is to say that, like war, the pandemic has put life into perspective. It has made it abundantly clear that the most important things in life are love and health. The rest is as it should be. We must be grateful for what we have, seek joy wherever we can, and be extremely patient with, well...everything else. In cultures that have survived war, that have survived bombings, mass killings, and attacks, people seek comfort and hope in all that does not change. As their daily lives change around them, they seek comfort in everything stable and unifying: their cuisine, their language, their music, their fairytales, their games, and their age-old customs.
As a result, maybe it is time for America to mature a little. Perhaps, if the pandemic war is just getting started, or if the war's "reconstruction" is doomed to fail, we, too, must turn to food, language, and music. If we are at the beginning of a really dark era, maybe we must be brilliant lights for one another in ways we have not been before. And maybe now is the time to realize that all of the things we used to believe would make us happy — a new SUV, a new home, a great trip, a promotion to SVP, a skyrocketing stock market, Instagram stardom — would never really offer us serenity.
If the epidemic continues indefinitely, we must alter, develop, and adapt at the same rate as Covid. And we must find serenity in the here and now. Because, at this pace, everything might look drastically different tomorrow.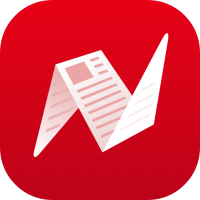 This is original content from NewsBreak's Creator Program. Join today to publish and share your own content.