WorldCom's Accounting Fraud In 1984, LDDS started operations in the southern states, providing services to local retail and business clients. It was originally a loss-making business, therefore Bernie J. (Bernie) Ebbers was recruited to manage it. It took him less than a year to turn the business around. LDDS was the fourth biggest long-distance carrier in the United States at the end of 1993.
The business was formally renamed WorldCom after a shareholder vote in May 1995. The culture at WorldCom was dominated by a strong chief executive officer (Bernie J. Bernie) Ebbers, who was given virtually unrestricted discretion to commit vast sums of shareholder funds and determine corporate direction without even the slightest scrutiny, meaningful deliberation, or analysis by senior management or the board of directors, and the legal function was less influential and less welcome.
A limited number of people were given pay and bonuses outside of the business rules because of their devotion to the top hierarchy.
Human resources at the business almost never opposed to such honors. Furthermore, there was no way for workers to voice their concerns. The room four improvement and corrective actions was out of date, and the result of all these cultural inconsistencies contributed to the company's major catastrophe. In 1997, Ebber said, "our objective is to be the number one stock on Wall Street." The company's market worth was boosted by revenue growth. Ebbers was fixated on revenue growth and insisted on a revenue-to-revenue ratio of 42 percent.
He urged executives to pursue revenue even if it meant that long-term expenses would exceed short-term profits. After the first quarter of 2000, company operations began to deteriorate, and CFO Accounting rules require businesses to anticipate projected payments from line expenses and align them with revenues in the income statement, and Sullivan utilized accounting techniques to accomplish desired performance.
Sullivan instructed employees in 1999 and 2000 to release accruals that were excessively large in comparison to the related cash payments, without considering the "Matching Principle."
Between 1999 and 2000, WorldCom released $3. 3 billion in accruals over a seven-quarter period. To provide the misleading impression that WorldCom had met its sales goals, Sullivan ordered the entry of accounting entries that had no foundation in widely accepted accounting standards. As an accountant, you should be acquainted with the position's standards and regulations, take personal responsibility for acts that have predictable consequences, and understand the long-term impact of your actions on the accounting industry and people.
An accountant should always act with honesty, decency, and respect for the position he or she has in society. Whistleblowers are frequently targeted for retaliation, sometimes by the organization or group they have accused, sometimes by related organizations, and sometimes by the law. Many people regard the whistleblower as a "snitch," or "a lowlife who betrays a sacred trust largely for personal gain," as Terance Miethe explains in his book Whistle Blowing at Work. Whistleblowers, on the other hand, are seen as "saviors" who helped companies make significant improvements.
Consumer advocates frequently take this approach to whistleblowers as guardians of public accountability. I would not contemplate raising an alarm. If any wrongdoing or misconduct similar to the WorldCom Fraud occurs in my environment, I would prefer to distance myself after informing my immediate supervisor. Corporate scandals have eroded public trust in the accounting profession, resulting in a crisis that has harmed accounting professionals' reputation and credibility.
The public, who rely on information from financial statements to make decisions, may suffer as a result of accountants' unethical decisions. Financial statement users depend on an enterprise's information to have specific qualitative qualities that are both relevant and trustworthy.
The impact of unethical decisions by corporate leaders and accounting firms involving financial reporting by US corporations necessitated the creation of a new governmental regulation under the SOX Act of 2002. On July 30, 2002, President Bush signed this Act (Public Law 107-204) into law.
The Act forced large U.S. and non-U.S. companies with securities listed or traded on U.S. stock exchanges to change their compliance practices, requiring executives, boards of directors, and external auditors to take steps to increase financial reporting accountability, responsibility, and transparency.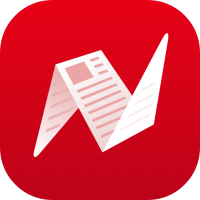 This is original content from NewsBreak's Creator Program. Join today to publish and share your own content.