According to experts, 90 percent of brain development happens before the age of five. Our children are at danger of slipping behind by the time they enter Kindergarten if we don't start thinking about education in the early years.
This is why Early Childhood Education is so important. During interactions with others, infants and toddlers learn about themselves and their environment. Nurturing, supportive, and dependable care fosters brain connections that contribute to subsequent achievement. This kind of caregiver encourages children to be curious, creative, and confident in themselves.
To build and maintain key synapses in the brain, young children need safety, affection, communication, and a stimulating environment. Youngsters see the world in a more comprehensive manner throughout their first three years of life than children of any other age. The brain receives information from the outside world through its senses of sight, hearing, smell, touch, and taste. This implies that multistory encounters promote baby social, emotional, cognitive, physical, and linguistic development. In a world full of overwhelming sights, noises, and people, infants and toddlers need the chance to engage.
Emotional expressions are the language of relationships before infants can speak. Early brain development may be aided by babies' good and negative emotions, as well as caregivers' attentive responses to them, according to research. For example, laughing and smiling are examples of shared pleasant feeling between a caregiver and an infant. Promotes emotions of safety and engages brain activity in a positive manner. Interactions that are accompanied by a lot of emotion are also easier to remember and recall.
When the main caregiver provides regular and predictable caring to the infant, a "secure" connection is formed. This is done via the rhythmic dance between the baby and the caregiver, which includes loving caresses, hugs, smiles, and sounds. Is it possible that this dance is out of sync? An "insecure" connection is created when things are unpredictable, inconsistent, or chaotic. When attachments are solid, the baby learns that he or she is lovable and cherished, that people will nurture and care for them, and that the world is a safe place.
When an infant's connection is shaky, he or she learns the opposite.
As the kid develops from a solid connection foundation, he or she is ready to love and be a friend. A stable connection allows people to form and maintain healthy emotional relationships with one another. The pattern through which we see the world and the people in it is attachment. From the bottom to the top, the brain develops. It is one of the fundamental strengths of each of the basic strengths. It has to do with the stage and location of brain development. Attachment connections are formed in infancy and send emotional messages deep into the brain.
Simultaneously, the brain tem ensures that physiological processes may be self-regulated. Later in childhood, the emotional centers of the brain become more under control, resulting in fewer temper tantrums and a kid who is more in charge of their emotional life. The child's brain starts to acquire the ability to think about and reflect on the external world around the age of six. At this period of brain development, the frontal regions of the brain begin to mature, and the fundamental qualities of affiliation, achievement, tolerance, and respect may mature as well.
Hillier has been told that reading aloud is the single most essential practice for developing the information and abilities they'll need to learn to read. When gazing at a book containing images of infants or other familiar things, babies express enthusiasm by expanding their eyes and moving their arms and legs. Even if they don't comprehend what you're saying, babies learn through discussions. The areas of the brain that deal with speech and language grow when infants hear the same words again and over. While you're changing their diaper or feeding them, talk to them.
When they're playing, get down on the floor with them. Take advantage of this chance to discuss their various toys. You may discuss the object's color or make sounds, such as a vehicle going broom, broom.
Play is the activity by which infants learn to identify colors and forms, tastes and noises, the fundamental building elements of reality, in infancy and early childhood. Play may also lead to love and social connections. Play helps youngsters acquire abilities that they wouldn't have gotten any other way in early infancy.
Babbling, for example, is a kind of self-initiated play in which babies make the sounds they need to acquire their parents' language. Similarly, toddlers learn to crawl, stand, and walk by engaging in repetitive practice play. Children learn who is a leader, who is a follower, who is extroverted, and who is timid via dramatic play in preschool. They also learn to resolve disputes on their own. Study after study shows that what occurs in a child's early years has a significant impact on their long-term cognitive and behavioral development, physical growth in childhood, and adult health.
The importance of providing loving, educationally engaging, and safe settings and experiences in the early years is supported by modern brain and child development research. The most fundamental element for growing up healthily is a solid and caring connection between children and adults. Supporting the entire kid - physically, socially, and emotionally - creates a foundation for good experiences that allow the child to learn, develop, and flourish. These events mold a child's life and provide the groundwork for a solid network of support that will benefit them in the future.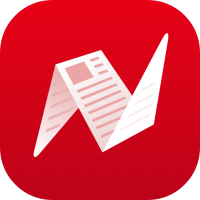 This is original content from NewsBreak's Creator Program. Join today to publish and share your own content.