They are two distinct terms that represent two distinct meanings. Health is defined as the absence of sickness or injury, while fitness is defined as the body's capacity to operate efficiently and effectively in work and leisure activities, to resist illnesses, and to respond to emergency circumstances.
It is taught from a young age that being healthy and fit is essential to living a long and healthy life, but the number of people who have the willpower to take action in these areas of their lives is decreasing, particularly in this generation.
Everyone, but particularly adolescents, should be aware of the benefits of living a healthy lifestyle, as well as the consequences of neglecting this critical aspect of life. Being physically active has advantages that go beyond having a better physique and a healthier body.
Health and fitness are important elements of a person's lifestyle and have the potential to significantly change a person's life. Healthy food, the advantages of physical activity, and the repercussions of a corrupted lifestyle are all things to consider as one makes choices and moves through life.
Many individuals have the capacity to eat anything they want and not gain a pound;
however, what these people may not realize is that all of the unhealthy food they are consuming will come up with them in later years of life, and may be setting them up for a variety of health issues down the line. It is important to consume a wide range of foods in order to provide your body with a well-balanced diet.
There are over forty nutrients that are necessary for human survival, and we need these nutrients since our bodies cannot manufacture them in sufficient quantities for optimum health. The advantages of good diet, health, and life. org) Because various foods provide different nutrients, it is critical that we have this mix while avoiding overconsumption.
A nutritious diet not only provides your body with the energy and nutrients it needs to operate, but it also provides numerous health advantages that may help one live longer and have a better life. Healthy eating promotes a healthy body weight, makes one feel better about oneself, builds a stronger immune system, aids in sleeping and feeling more relaxed, and promotes mental sharpness.
Benefits of a healthy diet, livestrong.
Eating fruits and vegetables may lower the chance of having a stroke and other cardiovascular illnesses, as well as protect the body against some kinds of cancer, such as mouth cancer and stomach cancer. Eating grains may help you lose weight and lower your risk of coronary heart disease. Grains also include a lot of dietary fiber, which helps to decrease blood cholesterol levels and reduces your risk of heart disease.
Each vitamin benefits your body in some manner; for example, potassium helps maintain a healthy blood pressure, vitamin A keeps the skin and eyes healthy and protects against infections, and vitamin C aids in the healing of cuts and wounds as well as the health of the teeth and gums. (http://www.healthyforms.com/benefits-of-a-healthy-diet/)
Eating healthily is something that individuals must actively consider since it does not come naturally. Maintaining a nutritious diet is an important component of living a longer and more vibrant life.
(Ezinearticles. net, The 5 Key Benefits of Eating Healthy) Maintaining a nutritious diet is not the only thing to keep in mind; physical activity is also essential. Being active may not always be enjoyable, but the advantages will outweigh the drawbacks in the long term.
Being physically active not only improves health and fitness, but it also improves posture and balance, improves mood, aids sleep, builds strength, decreases stress, and lowers the risk of heart disease, such as diabetes. It also protects against stroke, some kinds of cancer, lowers blood pressure, and alleviates anxiety and despair.
Benefits of Physical Activity, Health.
According to studies, child obesity is quickly increasing and will continue to rise if our generation does not take action to improve their health, which is why being active, as well as being healthy, play important roles in not only developing as a person, but also growing up healthy and happy. As previously stated, kid obesity rates are rapidly increasing.
This is because bad foods are considerably less expensive than healthy meals such as fruits and vegetables. Currently, 29 percent of teenagers are overweight, and this number is rising by the day.
Obesity in children, as well as the dietary habits they develop, persists throughout adulthood, contributing to adult obesity. Currently, 59 percent of adult Canadians are overweight or obese, and New Brunswick is one of the cities with a substantially greater proportion of overweight/obesity residents. (Childhoodobesityfoundation.ca/statistics) People not only develop poor eating habits that contribute to obesity, but they also do not find time for exercise in their hectic schedules, which further adds to the unhealthy lifestyle.
Being overweight may lead to ardiovascular illness such as increased blood pressure, a higher chance of developing diabetes, and a higher risk of bone and joint issues since the body is carrying more weight than it is designed for. An poor diet may also lead to sleep apnea, social and psychological difficulties, and low self-esteem. Another side effect of poor eating habits is dental issues. Too much sweets or sugary meals, along with a lack of essential nutrients, may lead to tooth damage and cavities.
Another issue that many people are unaware of is the mood swings that may occur as a result of poor diet. People who do not consume enough vitamins and minerals may have significant mood swings. The body may become overly active and easily excitable, only to crash later.
Furthermore, a lack of vitamin B can result in unbalanced hormone levels in the brain, which can lead to depression. (ehow. com, What Are the Consequences of Not Eating Healthy) Being inactive may have a variety of harmful consequences on the body. Muscle atrophy, for example, is a result of a lack of activity.
Muscle atrophy is a medical term that describes the process of your muscles breaking down or withering away due to insufficient activity.
You not only lose muscle, but you also gain fatty tissue and slow your metabolism, resulting in even more weight gain. Lack of exercise may also cause a rise in visceral fat, which is a toxic fat that becomes trapped within your belly and causes heart disease and gallbladder issues. It also secretes harmful hormones that can contribute to the development of breast cancer.
Cardiac decline occurs when the heart does not get enough exercise, and since the heart, which is a muscle, is not being exercised, it quickly loses cardiovascular fitness. The heart will not deteriorate like an rm or a leg, but fat will begin to assault it, leading to the development of cardiac disease. Approximately 2. 4 million Americans died from heart disease in 2006.
(The Effects of Inactivity on the Body, livestrong.com) The consequences of poor eating habits and a lack of exercise on your body may be life-altering and harmful.
This is why it is important to strike a balance between the two in order to prevent the negative effects of an unhealthy lifestyle. It's important to remember these things as you get older and to make time for good eating and exercise.
It is critical to strike a balance. To live a healthy life, one must strike a balance between eating healthily and exercising; yet, sometimes indulging oneself is not a sin. Everything must be done with caution.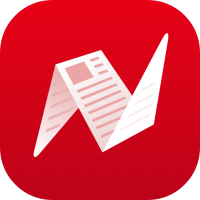 This is original content from NewsBreak's Creator Program. Join today to publish and share your own content.