Bitcoin has become a religion. That's both a plus and a minus. It implies that the fanatics are ready to invest massive sums of money into the crypto flagship in order to maintain it there forever. It also blinds them to facts that contradicts their worldview.
If you are going to invest in anything, whether it is a steady blue-chip company or a highly volatile cryptocurrency, you must keep your thesis up to date as new information becomes available.Here are three essential things you should know regarding bitcoin's future.
These concerns were highlighted byTaleb, Nassim Nicholasin his 5-page article criticizing bitcoin's longevity
1. Bitcoin Is a Profitless Bubble
Bitcoin holders have no prospect of future profits. Because there are no anticipated dividends, reverse dilutions, or buybacks that would give future profits to investors, the value of bitcoin will become zero once miners become extinct.Compare this to investing in a successful, early-stage business that develops over time and ultimately pays a dividend to shareholders once it is big enough. In the meantime, this business has real-world value and offers a direct service to consumers, but Bitcoin is yet to produce any significant real-world benefit other than increasing speculation.Obviously, the decentralized ledger technology at the heart of bitcoin is very valuable and innovative. This fact, however, provides no competitive advantage over the many other cryptocurrencies with a well-established market for real-world exchange and much higher future profits potential for investors. There are many tokens in the crypto ecosystem right now that have the potential to outperform and replace bitcoin in the future years.
Ethereum Has the Potential to Destroy Bitcoin
Ethereum is a real-world asset with tremendous potential since it serves as a platform for DApps and other de-fi services as well as a smart-contract mediator. It has an active use-function, which is to replace the vast variety of outdated accounting and banking services that cost Tradfi system passive users about $3 trillion each year.Ethereum now accounts for around 0.05 percent of all potentially captureable financial profits in the Tradfi ecosystem. If we suppose it can only capture 0.5 percent of total fiat revenues, its price would be about $40,000 per token. In contrast to bitcoin, this would be accomplished via a real-world application of its usefulness, rather than just waiting to be realized as an alleged store of value or a legitimate means of exchange.
Bitcoin experts believe that Bitcoin has monetary value. It is said to be a store of value. Is that correct?
"Gold and other precious metals are essentially maintenance-free, do not deteriorate over time, and do not need maintenance to renew their physical characteristics. Cryptocurrencies need a continuous level of interest in them." - Nassim Taleb
Gold has a wide range of industrial applications, with half of all gold supply going to jewelry, one-tenth going to industry, and a quarter going to central bank reserves. It has a number of resilient and anti-fragile techniques for acting as a store of value, and it has retained this position despite being decoupled from contemporary money in 1971.
2. Bitcoin's true value has been artificially inflated.
The inability of bitcoin to become a recognized currency has been obscured by price inflation. This has generated enough earnings for a significant number of individuals to get on the bitcoin hype train long before any real-world value has been delivered.Any rise in bitcoin's price has very little to do with its actual usefulness. The rise in the price of bitcoin is just a fake inflation based on future speculation, providing supporters with enough monetary "evidence" to make a lot of noise about its future.
3. Bitcoin Won't Survive as a Currency
By definition, a currency is an efficient, stable exchange of value that monitors a weighted basket of commodities and services with the least amount of inaccuracy.A transaction on the bitcoin ledger takes about 10 minutes to validate.
How can bitcoin compete with Mastercard or VISA if we have to wait uncomfortably in a coffee shop for 10 minutes longer e're crypto enthusiassimply because wts?
If bitcoin, or any other cryptocurrency, is to be considered a legitimate payment method, it must be both quick and safe.Second, real-world pricing of products and services exist in direct connection to ordinary people's income. Items may be considered costly or inexpensive in relation to one's income. A Lamborghini is deemed costly since it is worth 5 to 6 times the US median income.
The value of the dollar used to purchase Lamborghinis remains pretty stable. A currency's price must be reasonably constant in order for it to operate.Thus, in order for individuals to be able to purchase products at bitcoin prices on a regular basis, they must also have a bitcoin-denominated income. In order for an employer to pay a wage in bitcoin, the employer must also receive income in bitcoin. Furthermore, in order to develop and manufacture products that are sold for a profit in bitcoin, their overheads must be set in bitcoin. The deadly spiral of the scalability problem continues.
Bitcoin: A Future Digital Antiquity?
This article is a very basic list of events that may serve as triggers for Bitcoin's downfall in the future. It offers a framework for investors and crypto enthusiasts to understand the easy ways in which bitcoin might turn into nothing more than a smoldering wreck — a failed experiment imprisoned in a glass case someplace in the vast museum of cybernated time.This essay was essentially a condensed and sharpened version of Nassim Taleb's major critiques. It was created with the express intention of sparking an adult discussion about the future of bitcoin.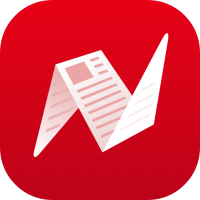 This is original content from NewsBreak's Creator Program. Join today to publish and share your own content.