Ramon Sosa was a fighter from a young age. Originally from Carolina, Puerto Rico, he grew up boxing with his father and dreamed of making it big. When he was young, he moved to Houston, Texas, but returned to Puerto Rico at seventeen to become a professional boxer. He succeeded, and during his career, became known as the "Puerto Rican Express."
After a few years, though, he longed for a life outside the ring. He went back to Houston, Texas, and began training professional fighters instead. He then met his first wife, had three kids, and opened his first boxing gym. By 2000, his marriage had ended, but his business was thriving.
Then, in 2007, he met Lulu.
He was out at a salsa club when Maria Lourdes Dorantes, Lulu, stepped on his foot. They instantly connected, and that night, they danced to "Brujaria" by El Gran Combo de Puerto Rico. Translated, Brujeria means witchcraft.
"I was under her spell," Ramon said in an interview.
Ramon proposed to Lulu after one year of dating, and they married on March 15th, 2009. Ramon recalls a moment at their wedding when Lulu's mother came up to him and whispered in his ear, "Now she's your trouble."
Ramon's children felt that Lulu was cold to them; it seemed like she didn't want anything to do with them and didn't like him spending money on them. Animosity grew between Ramon's children and Lulu, so much so that they didn't attend the wedding.
Ramon opened a second gym with Lulu in 2010, where she became a personal trainer and kept the books. But after a few years, cracks started to emerge in their marriage. Lulu had told friends that Ramon had become lazy and that she was working more than he was. She also claimed that he had been physical with her, grabbing or pushing her and forcing her into sex. Ramon was never charged for those claims.
Over time, Ramon grew more and more concerned. Lulu had been in the US on a visitor's visa, but Ramon worried she wouldn't need him anymore when she got her American citizenship. Around the same time, money started to go missing from the business. He wondered if she was skimming money and what she was doing with it.
Then he found out: In 2015, Lulu hired a divorce attorney, Julio Joglar.
Lulu had brought Joglar photos of scratches on her arms that she claimed were from Ramon forcing himself on her. Ramon claimed it was fabricated. She also had an image of a hole in a door, which Ramon admitted he caused by punching the door out of frustration with Lulu's accusations.
During all of this, Lulu and Ramon lived on different floors of the same home. Lulu continued to confide in friends that she feared Ramon would seriously hurt her.
Then, in June 2015, a man named Mundo was working out at the gym and overheard a conversation between Lulu and her sixteen-year-old daughter. Mundo, who was friends with both Ramon and Lulu, said they were discussing a client at the gym who allegedly had ties to hitmen, and they mentioned Ramon.
The next day, Mundo confronted her. She told him that she was tired of Ramon and wished he'd "disappear." He knew his friend was in danger, so he acted fast. He convinced Lulu that he believed her abuse claims and he had trusted connections to a hitman she could use.
He then told Ramon everything. They called the police but were told officers couldn't do anything based on conversations alone. They needed hard evidence.
And so, Ramon and Mundo decided to launch their undercover investigation. First, Mundo would pretend to hire a hitman for Lulu named "Paco." Using burner phones, he would text details of the murder-for-hire to the hitman so he could show her it was "legit." The person on the other end of the texts, though, would be Ramon.
At the same time, Mundo started recording his conversations with Lulu to gather evidence, including a conversation explicitly stating she wanted Ramon killed.
But they started worrying about her. What if she had someone else hired as a backup? What if she ran out of patience and had the job completed herself? Ramon started carrying a gun, even keeping it under his pillow at night, and became increasingly paranoid.
Then, the police showed up at the house Lulu and Ramon shared. Ramon had gotten into an altercation with Lulu's son over a truck, and her son had video evidence of Ramon knocking his phone out of his hand while recording the incident. Her son accused Ramon of punching him in the face, which Ramon denies.
"I'm an ex-professional fighter," he said in an interview. "If I woulda hit that kid, believe me, he would not be standing upright now…I didn't put my hand on that kid."
Lulu and Ramon attended a court hearing. Lulu wanted a restraining order against Ramon, but instead, he was ordered to move out and stay away from their Woodlands gym location, the gym they owned together. Ramon also got a restraining order against Lulu so that she couldn't enter his other gym, which he purchased before they met.
Ten days later, "Paco," the hitman, texted Mundo that he needed $200 for a nine-millimeter gun he would use in the hit. Lulu paid the deposit, and that's when Ramon and Mundo decided it was time to go to the police.
Lieutenant Mike Atriks at the Precinct Three Constable's Office in Montgomery County, Texas, got the call. He said getting a call from a man claiming a murder-for-hire plot against him was extremely rare. In fact, it was the first one of his career. The police took over the case from there, using Mundo as their inside source. He scheduled a meeting on July 20th between Lulu and an undercover agent acting as "Paco."
She agreed and met with "Paco" in a parking lot near the gym. She brought with her jewelry, watches, and $500 as payment. Though this exchange gave the police enough evidence to arrest Lulu, they were still concerned about her abuse allegations against Ramon.
They hatched a plan. The police said Roman would have to fake his death. They'd take a photo of him dead in a grave with a fake gunshot wound to the head to show Lulu the deed was done.
They discussed their plan with Ramon, and he agreed to it. They watched YouTube videos on applying makeup to make the wound look as realistic as possible and referenced real crime scene photos as they staged Ramon's murder. They placed Ramon in a grave in a rural location, with his hands "bound" behind him, wearing nothing but his underwear. Then, they covered him in more blood and dirt before snapping their photos.
At that moment, Ramon remembered thinking, "'I can't believe this... I cannot believe what I'm doing. This is what Lulu wanted, right here. This is what she wanted."
On July 23rd, 2015, the police arranged a second meeting between Dorantes and "Paco" to show her the photo evidence and receive payment. The chilling interaction was captured on video by police and included footage of Lulu laughing after seeing the photo of her murdered husband.
The next day, the police went to the gym Dorantes was working at to inquire about her "missing" husband. They asked her about Ramon's whereabouts, but she said she hadn't seen or talked to him due to their ongoing divorce. The police then placed her under arrest, and she was charged with solicitation of capital murder.
While Dorantes awaited trial, her assault charges against Ramon were dismissed. She also agreed to a divorce settlement which gave Ramon both gyms and their house.
In October 2016, 41-year-old Dorantes pled guilty to a reduced charge of second-degree solicitation of murder, avoiding a trial and possible life sentence. She was given 20 years in state prison.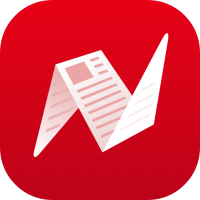 This is original content from NewsBreak's Creator Program. Join today to publish and share your own content.