On June 1, 1989, in Las Vegas, Nevada, fourteen-year-old Stephanie Isaacson was getting ready for school. It was almost the summer break, and the teen was excited about summer. She said goodbye to her dad and left the house at 6:30 AM. Stephanie used the same route every day, cutting through a sandlot shortcut to get to Eldorado High School.
All seemed normal throughout the day until her father came home from work and noticed Stephanie wasn't home. It wasn't that late yet, so he decided to call the school and see if Stephanie was held up or asked to stay late. It was then that the school informed him that Stephanie hadn't arrived for classes that day. He then called several of Stephanie's friends, and all of them said that they hadn't seen her that day and didn't know where she was.
Her father called the police, and an aggressive investigation began right away. A search party went out, retracing Stephanie's walk to school. Officers found her books and backpack first, and they discovered that Stephanie hadn't made it that far. While searching the empty sandlot near her house, Stephanie's body was found. She had been sexually assaulted, bludgeoned, and strangled.
Stephanie's murder was a devastating loss in the community, and a suspect was never identified. It had been the early morning when she was walking to school, and officers suspected that her attacker had studied her routine and waited for her in the secluded sandlot. No one saw anything or anyone suspicious.
Despite best efforts from detectives, the case went cold. Over the years, the case would be reopened and evaluated. Officers preserved a DNA sample recovered from the crime scene, and over the years, it had been checked and rechecked with no match. Over time there was likely only one more opportunity for DNA testing.
A local man, Justin Woo, came forward, and he wanted to pay for one case to be sent off to Ortham labs to have a reverse genetic, genealogy family tree created. Any cold case that the Las Vegas Metropolitan Police Department, he would fund the lab costs. The first case that came to mind for the LVMPD was Stephanie's cold case.
They sent Ortham fifteen cells for genome sequencing. And as we have seen in so many cases, they were able to match with distant relatives sourced from public databases, and from there, they were able to piece together a family tree. They were able to find a distant cousin to their suspect, and after thirty-two years, they were able to identify.
The DNA matched Las Vegas resident Darren Roy Marchand. Marchand had lived nearby at the time of Stephanie's murder, and detectives believe it had likely been a random attack. He had previously been arrested in connection to the 1986 murder of twenty-four-year-old Nanette Vanderburg. She had been murdered in her home, and though they had an eye witness placing Marchand near the area was no evidence to connect him as DNA testing wasn't available at the time, and he was released, and the case was dismissed.
With the positive identification of Marchand in Stephanie's case, they were also able to test samples from both cases. They were able to determine that Marchand had killed both Stephanie and Nanette.
Marchand committed suicide in 1995 at age twenty-nine. He would have been twenty when he killed Nanette and twenty-three when he killed Stephanie. In a statement, Stephanie's mother said that she was glad to finally know who killed her daughter but was disappointed that there would be no justice in her murder. She said that she never believed that the case would ever be solved.
Sources: Washington Post, LVMPD Press Release, Las Vegas Sun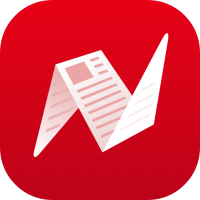 This is original content from NewsBreak's Creator Program. Join today to publish and share your own content.