Ah, the city of Brotherly Love. Known for Rocky and the Liberty Bell, and where cheese steaks are worth their weight in gold. A city with some of the most maniacal sports fans you'll ever meet and the home of the U.S. Constitution. There's a lot to love about Philly, but what if I told you that one of the oldest cities in the country was one of the coldest when it came to Black music?
I'm sure you can gauge my tone and guess that I'm about to try and prove this to you, right? Right. But that's boring. Let's have a little fun with this one.
How about I take you through the last handful of decades, describing some of my favorite Philly musicians while you try to guess the person or the group I'm referencing based on the hints I drop. It'll be a nice way to dive into the city's music scene and I'll even throw in some of my favorite songs, Hip-Hop samples, and fun facts for your trouble.
So, how does that sound? Let's do it.
The 1970s
These are some of the smoothest sounding brothers to ever hit Black radio, or any radio for that matter. They have been a fixture in your, your parents', and your grandparents' lives since the early 70s. We've enjoyed their songs at picnics, in the bedroom, and pretty much everywhere in between.
They got their start on the Philadelphia International label back in '72 and have since released over a handful of Billboard 100 top hits along with being inducted in to both the Vocal Group and Rock and Roll Hall of Fames.
You may even recall one of their most popular songs being used as the intro to NBC's The Apprentice in the 2000s, which obviously hasn't aged all that well. However, these guys have as a good number of the original group are still alive. Can you guess who I'm talking about?
If you're thinking about the O'Jays then you're right on the money money money money! Give it up one time for them.
My Favorite Song: "Darling, Darling"
My Favorite Sample: "Now That We found Love" — Heavy D and the Boyz
1980s
This one is tricky because this singer actually came up in the 70s with a group that he wasn't even the lead singer of. However, most of his influence came in the early 80s and beyond after he left them. Also signed to the Philadelphia International label, his music was just as soulful as the O'Jays', albeit it in a different way. Our next musician was a bonafide sex symbol. Yeah, you might have heard some of his stuff at picnics, but his most popular tunes have always belonged in the bedroom.
After a near-fatal car crash in the 80s, his career took a tragic turn when he became paralyzed from the chest down. We never really saw him reach and sustain his full potential, but in his lifetime, he became the first Black musician to chart four straight #1 albums, among numerous other accomplishments like helping to jump-start Whitney Houston's career. He's been sampled all throughout today's Hip-Hop and still stands as one of Philly's brightest stars long after his death in 2010.
Any ideas?
Well, if you guessed Teddy Pendergrass then you're correct. Something we can all tip our hats to.
Favorite Song: "Come Go With Me"
Favorite Sample: "Back in the Day (Remix)" — Ahmad
1990s
The 90s wouldn't have been the 90s without this group. After meeting each other in high school, their synergy has been rather magical. What started with new-jack swing in their 1991 debut hit, beautifully grew into one of the seminal 90s R&B sounds we've come to know and love. Hell, they even set a few fashion and dance trends along the way. Having released their latest album just last year, it's no telling when they'll hit the end of their road…….
Sure, its holiday season and they have an EPIC Christmas album, but don't let that blind you to their mainstream success. During the 90s, they became only the third artists EVER to replace themselves as the #1 song on the Billboard 100. The other two? Elvis and The Beatles.
Think about it…..
By now, you probably know I can't be talking about anyone besides Boyz II Men. Check out a flashback to their debut hit "Motownphilly" below and enjoy.
My Favorite Song: Let It Snow
Fun Fact: They went to high school with The Roots' Quest Love and Black Thought. More on that HERE.
2000s
Our next artist is Philly to the core. After growing up on the north side, she attended Temple University, and even worked odd retail and construction jobs all around the city. She didn't get her "______ from Philly" nickname for no reason. After her 2000 debut album went platinum, she finished out the decade with two other gold albums as well as enough compilations and guest appearances to keep you occupied on a long walk around the park after dark.
She's often lazily lumped into the neo soul genre, but if you really inspect her music you'll see sounds of Hip-Hop, blues, jazz, gospel, and even scat. She's still making music today and has successfully picked up acting as well. She has several Grammys and is always a crowd favorite at Essence Fest.
What do you think?
Give up? I'm not judging. It's Jill Scott, AKA "Jilly from Philly".
My Favorite Song: "He Loves Me (Lyzel in E Flat)"
Fun Fact: Jill was originally the singer on The Roots' Grammy-winning "You Got Me" single, but she was replaced by Erykah Badu per the record label's request.
2010s/Honorable Mentions
Well, the decade isn't done yet so I won't rush it, but I do want to pay homage to ALL of the Philly musicians who I haven't mentioned yet. Take a look at how epic this roster is:
Beanie Sigel, Cassidy, The Delphonics, DJ Jazzy Jeff & The Fresh Prince, Eve, Lil' Uzi Vert, Meek Mill, Musiq Soulchild, Jazmine Sullivan, Patti Labelle, The Roots, Sister Sledge, The Stylistics……
The list could maybe go on forever, but you catch my drift. I'm an ATLien all day, but I gotta give credit where its due. Philly really has always had a lot going for itself musically and continues to shape the landscape that is Black music every day.
Before I send you on your way, check out our G&G Philly playlist and bask in the city's vibrations. Hope you enjoy.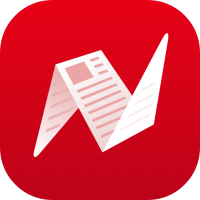 [Extra]Ordinary is a series of underrated, underestimated and under-appreciated people in Hip Hop. They are the ones who get looked over for one reason or another despite having rangy influence, tremendous vision, and/or a shit-ton of talent. These are some of your favorite rappers' favorite rappers; and you ain't eeeem know it. My job here is to enlighten their artistry in your eyes so that they may have the chance to evolve from being extra ordinary to extraordinary. Originally published on Grits & Gospel.