Muthafucka!
Ok, now that that's out of the way, I want to shine a light on one of the best to ever do it: Samuel L. Jackson. You may know him from Star Wars, or maybe his small role in Coming To America.
Perhaps you recognize him from Django or Jungle Fever. You've seen him in Capital One commercials and Marvel movies. From Soul Men to Shaft, Jackson is a bad motha (shut yo' mouth!).
He's the highest-paid actor of all time and hardly anyone saw it coming... including him! He's super talented, you know this, but what else do you know? Let's see. His story is living proof that sometimes it pays to just be yourself.
He is a graduate of Morehouse, a civil rights movement activist, and was almost not an actor.
As a kid with a stutter, he spent his early years imitating people who didn't stutter to avoid ridicule. I suppose this was his first "acting" gig. Originally a marine biology student, SLJ (eventually) graduated with a degree in Arts/Drama and started his own acting company while still a student on campus. However, staying on campus proved to be rather difficult for him.
After serving as an usher in fellow Morehouse alum Martin Luther King Jr's funeral, he became heavily involved in the civil rights movement on campus. Even still, most of his work was done "off" campus after he was suspended for holding the board of trustees hostage in a demand for curriculum reform! He would also be convicted of unlawful confinement for the same offense.
No longer a student, his mother suggested he move to LA to focus on acting. That plan was derailed rather quickly when he met Stokely Carmichael and joined the Black Panther Movement, putting his acting career, and life, in serious jeopardy. It wasn't until a few years later that he actually earned his Arts/Drama degree upon his return to Atlanta.
When I say his acting career almost never happened, it almost never happened. But like I said, he was making a habit out of simply being himself - a theme that would continue throughout his life.
By the '70s, he was in mid-twenties having lived a full life. But as I'm sure you're aware, he was just getting started.
His first acting gigs were on Broadway, where he developed an alcohol and drug addiction, and was mentored by Morgan Freeman.
Next, he moved to NYC and became a classically trained stage actor. (I'd pay top dollar to see this.) Jackson saw some success and was booked for plenty of Broadway gigs during the '80s. Also plentiful in New York City in the '80s? Cocaine.
A product of developing addictions to both alcohol and coke, his budding acting career was in danger, yet again. After mentorship from Morgan Freeman (yes, he was old then too), and a tiny role in Coming To America in 1988, he was introduced to another Morehouse alum that would soon change his life.
He's been in three Spike Lee joints and six Tarantino Films.
Though about 10 years younger, Spike was able to give Sam Jack some great opportunities to grow. With supporting roles in classics like School Daze, Do The Right Thing, and Jungle Fever Jackson rocked and rolled his way into to early 90s. Sure he wasn't the leading man in any of his movies but he was in them, and they've all three stood the test of time as some of our most classic Black films.
I mean, who can forget his role as Gator in Jungle Fever?! Playing a drug addict alongside a young Halle Berry, he nearly stole the show and won Cannes' first ever Supporting Actor award. In fact, they created the award specifically for his performance. As a former addict himself, he claims it was one of his most cathartic roles, helping him beat the addiction for good.
See? It pays to just be yourself.
From one cult classic icon to another, Sam caught the eye of a young Quentin Tarantino on the heels of his small role in True Romance. After being upset about not getting a call in Tarantino's directing debut Reservoir Dogs, Sam was compensated with a role written specifically for him; Jules Winfield.
1994's Pulp Fiction is one of my favorite movies, an all-time classic in which Samuel L. Jackson shines from beginning to end. Yeah Bruce Willis and Travolta and Uma Thurman and Ving Rhames were in it, but SLJ owned it, walking away with an Oscar nomination.
Since then, he's been in other Tarantino films like Jackie Brown, The Hateful Eight, and perhaps most memorably, Django Unchained. He was even written in for a super quick cameo in a Kill Bill Vol.2 flashback scene because… why not? To date he's been in more Tarantino films than anyone else; you know, just being himself.
Who else can say they tout a resume with two of this generation's most talented and unique directors? Great art is polarizing, and the characters he's played in their movies have been nothing short of that. With their totally unique and unforgettable styles, they've made us love and hate Sam Jackson in his roles for all that he is over the years like nobody else has or will.
Marvel's Nick Fury was written in Jackson's likeness, paving the way for a nine-picture deal.
After landing on-screen and voice over roles in Star Wars movies and animated series, Samuel became a flat out star. With such a recognizable voice, swagger and all-around presence, Marvel approached him to create an entire character out of his likeness, Nick Fury. After a brief cameo in 2008's Iron Man he signed a NINE-PICTURE deal that saw him in Iron Man 2, Captain America, Thor, and other Avenger movies and sequels.
Getting a gig is one thing but having an entire character created for you is another. We're talking cultural transcendence and real-deal paper here all from unapologetically being himself. You gotta love it!
Samuel L. Jackson is the highest-paid actor of all time.
You may still be wondering how in the hell he is the highest paid actor of all-time seeing as though I've only mentioned about 20 films he's been in over the last 30 years. This is just the tip of the iceberg. To date, Jackson has appeared in over 100 films that have collectively brought in over $16 billion at the box office. He's played leading roles and supporting ones; heroes and villains, staying top-of-mind for people like me and you while, which is more, constantly keep a check coming in the mail.
I told you he was a bad mother f****r!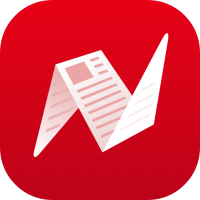 This is a series dedicated to spotlighting stand-out Black Americans both past and present. From famous icons we may think we already know everything about, to our everyday unsung heroes and all those in between — our goal is to make it clear that GOATs come in all shapes, sizes, and colors. 🐐🐐🐐