"I am a woman who came from the cotton fields of the South. From there I was promoted to the washtub. From there, I was promoted to the cook kitchen. And from there, I promoted myself into the business of manufacturing hair goods and preparations. I have built my own factory on my own ground." — Madam C.J. Walker
The world's first self-made female millionaire was born in a slave state and her name was Sarah Breedlove. She had a manufacturing company, and was well-known for her philanthropy. In her lifetime, she'd become the wealthiest woman in the U.S. and a key activist in the women's suffrage movement. At the time of her death, her company was bringing in over $3,000,000 a year (equivalent to almost $50 million today). She was a hard worker, a skilled instructor, and a game changer. The world's first self-made woman millionaire was Black and her name was Sarah Breedlove; but you may know her as Madam C.J. Walker.
In fact, that complex has its own effects in our lives today too. It's no secret that Black women have an especially delicate connection to their hair. The constant whispers of how "political", or "risky", or simply "unattractive" their hair can be makes the relationship brittle. However, the autonomy that comes with the ability to style it, grow it, braid it, cut it, and whatever else gives that same relationship body and volume. Black women's hair is forever changing, and that change can represent a tiny reinvention of self; even a new beginning at times. This is something Walker knew at an early age, and something she applied to her personal life as well from the moment she decided to leave Mississippi.
By the time she was 21, she'd had a baby girl named A'lelia, and moved to St. Louis to live closer to her brothers who were barbers. She sang in the church and worked at the laundromat while learning about hair care in the shops of the area. By the time the World's Fair came to the city in 1904, she was working for one of the biggest Black hair-care entrepreneurs in the country, Annie Turnbo Malone (product pictured below). After seeing some success, she felt it was time to switch it up again and moved to Denver, Colorado to start her own hair care business.
It was there that she married an advertising man named Charles who would help her business grow. Shortly after, he convinced her to change her name to Madam C.J. Walker to better blend in with other pioneers of the beauty industry. It worked. In fact, it worked so well that she and her husband were able to expand the business to Pittsburgh within two years, leaving her now grown daughter A'lelia, to take over and operate Colorado as a mailing hub.
Then, once Pittsburgh was up and running, A'lelia left Denver to take over Pittsburgh as yet another mailing hub, while Madam set up shop in Indianapolis in 1910. It was here where she established the Madam C.J. Walker Manufacturing Company she'd become known for. She hired mostly women and her patented "Walker System" helped thousands grow and condition their hair.
For Madam C.J. Walker, hair was never her crutch, it was her catalyst.
Even in the infancy of advertising and branding, she understood them at their core. Before long, she'd touched the scalps of over 20,000 ladies in the U.S. and Caribbean, while also affording them all the opportunity to go into business for themselves, selling her products everywhere. But she didn't stop there. After giving so many women the opportunity to earn money and become entrepreneurs, she realized that she'd also created the need for her to teach them financial planning and budgeting.
So she did that too.
Keep in mind, women couldn't even vote yet.
Seriously, she traveled the country providing financial opportunities for women of color, teaching them healthy hair habits, entrepreneurship practices and budgeting tactics. One of the wealthiest, most influential people in the world couldn't even vote.
But that didn't stop her either, nothing did.
By the time she moved to Harlem in the mid-1910s her fortune was well-built and she began to give back. She donated large sums of money to the NAACP, Nation Negro Business League and the National Association of Colored Women's Clubs. She gave to the scholarship funds of the Tuskegee Institute, and Bethune-Cookman College. She also donated her time, advocating for political, and social reform in the various cities she'd lived in with the likes of Booker T. Washington, W.E.B. DuBois, and Mary McCleod-Bethune.
Perhaps most notably, in 1918 she commissioned Vertner Woodson Tandy, the first Black licensed architect in NYC and a founding member of Alpha Phi Alpha Fraternity, Inc., to design her estate. In a wealthy neighborhood of Manhattan, the home was the first of its kind.
Unfortunately, she'd pass away in 1919, but her daughter and long-time business partner A'lelia would see to it that the home would become a "gathering place for community leaders to inspire other African-Americans to pursue their dreams."
Throughout the next decade and beyond, the home played a valuable role in hosting and facilitating the events and meetings of several prominent artists of the Harlem Renaissance. Before A'lelia's death, she made it a point to turn the entire bottom floor into a salon in her mother's honor.
So yeah, Madam Walker truly built her own factory on her own ground. It didn't matter that she was born to slaves in Louisiana, she harnessed her own freedom and went all over the country positively affecting lives.
It didn't matter that her own hair was damaged as a youth, she flipped those shortcomings and encouraged thousands anyway.
She realized at an early age that Black women's hair should liberate them, not constrain them. And not unlike them and their hair, she molded her life by being never-afraid to switch it up or try something new. And that's a lesson in liberation we could all learn from.
More than just hair on heads, she helped to condition the pride that every woman deserves to take in herself.
The world was her throne and the hair on her head was her crown. And for that, she is the greatest of all time. Thank you, Sarah Breedlove.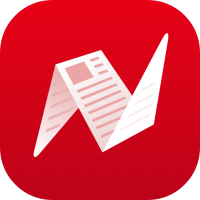 This series is dedicated to spotlighting stand-out Black Americans both past and present. From famous icons we may think we already know everything about, to our everyday unsung heroes and all those in between — our goal is to make it clear that greats come in all shapes, sizes, and colors. 🐐🐐🐐